Fireworks Safety 101
Category: LiveSmart
Posted On:
Written By:

Baldwin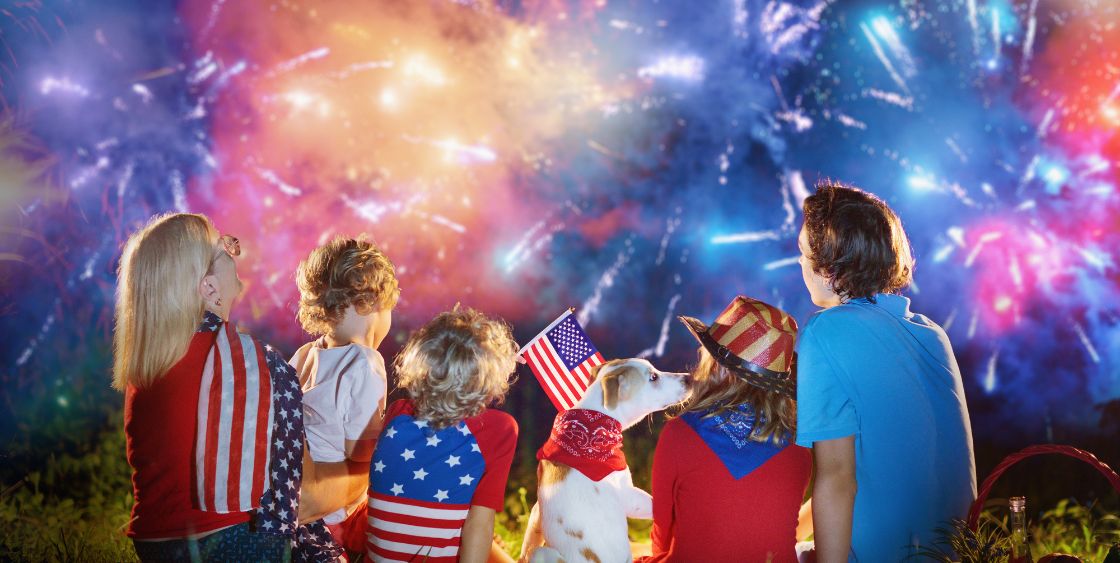 Here are 15 tips to help you celebrate with fireworks more safely.
Enjoying fireworks seems to be synonymous with summer fun. Of course, the Fourth of July holiday is one of the most common days for fireworks, but more and more people are using fireworks during celebrations throughout the summer, and even throughout the year.
Along with the upward tick in fireworks usage in recent years has been an upward trend in fireworks-related injuries. In fact, injuries related to fireworks increased 25 percent in the U.S. between 2006 and 2021, according to the U.S. Consumer Product Safety Commission (CPSC). In addition to bodily injury, fireworks start over 19,000 fires a year, according to the National Fire Protection Association (NFPA).
The safest way to enjoy fireworks is to watch professional displays. But if you are going to set off your own fireworks, these tips can help keep you, and everyone around you, safer.
15 Fireworks Safety Tips
Light fireworks one at a time.
Quickly move away from fireworks as soon as they are lit.
Never point or throw fireworks at anyone.
Never hold lit fireworks in your hand.
Don't light fireworks near any flammable structures or materials, such as bushes or houses.
Keep a bucket of water or a hose nearby in case of fire.
Wear protective eyewear when using fireworks.
Never light fireworks in a container or indoors.
Make sure spectators are far away from the area where fireworks will be lit.
If any fireworks don't work, don't try to relight them. Douse them with water before picking them up and throwing them in the trash, just to be safe.
Never allow children to use any type of fireworks.
Keep young children away from sparklers. They may seem harmless, but they can burn at temperatures as high as 2,000 degrees Fahrenheit, which can cause serious burns.
Once fireworks are out, soak them in water before throwing them in the trash.
Never use fireworks while under the influence of alcohol or drugs.
Only use legal fireworks that are labeled for consumer use.
Looking for safer ways to enjoy summer celebrations? Let the professionals wow you with their fireworks display and just sit back and enjoy the show. If you want some hands-on fun, consider giving out glow sticks or battery-operated light-up twirlers instead of sparklers. This way, you won't have to worry about a trip to the emergency room ending your festivities.
For more LiveSmart articles, visit www.McKenzieHealth.org/LiveSmart.
Copyright 2023 © Baldwin Publishing, Inc.  Health eCooks™ is a designated trademark of Baldwin Publishing, Inc. Cook eKitchen™ is a designated trademark of Baldwin Publishing, Inc. Any duplication or distribution of the information contained herein without the express approval of Baldwin Publishing, Inc. is strictly prohibited.
Date Last Reviewed: May 17, 2023
Editorial Review: Andrea Cohen, Editorial Director, Baldwin Publishing, Inc. Contact Editor
Medical Review: Perry Pitkow, MD
Learn more about Baldwin Publishing Inc. editorial policy, privacy policy, ADA compliance and sponsorship policy.
No information provided by Baldwin Publishing, Inc. in any article is a substitute for medical advice or treatment for any medical condition. Baldwin Publishing, Inc. strongly suggests that you use this information in consultation with your doctor or other health professional. Use or viewing of any Baldwin Publishing, Inc. article signifies your understanding and agreement to the disclaimer and acceptance of these terms of use.