Beware of These Unexpected Dangers of Marijuana Edibles
Category: LiveSmart
Posted On:
Written By:

Baldwin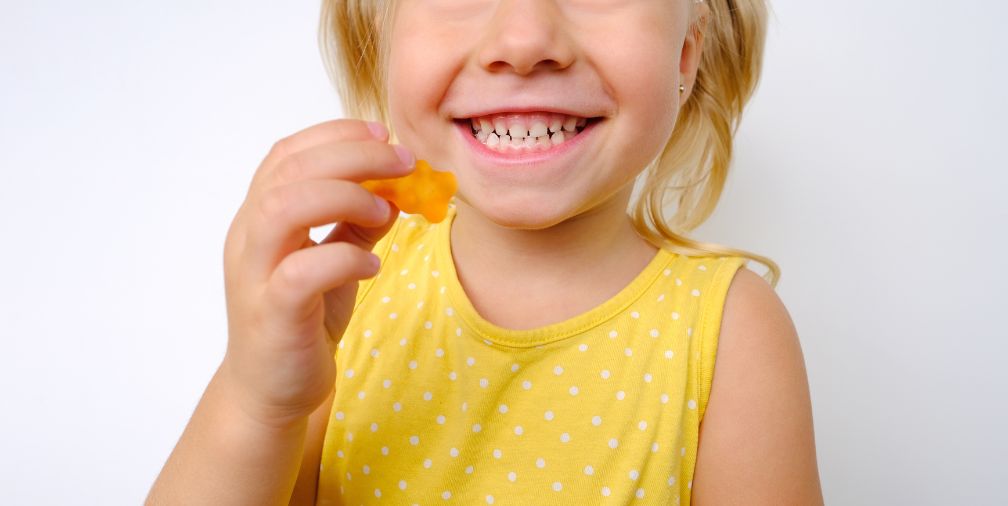 Here's why you need to safely store your gummies away from children and pets.
Cannabis is legal for recreational or medical use in most states throughout the U.S. That means it's easier than ever to get an array of products containing tetrahydrocannabinol (THC), the psychoactive ingredient in marijuana. One increasingly popular way to consume THC is through edibles. These gummies, lollipops, cookies, brownies, fudge and other treats get you high.
While some people prefer edibles to smoking marijuana, having cannabis edibles in the house can pose an unexpected danger. Many of these products look just like treats kids would eat—and they're being increasingly consumed by young children with dangerous effects.
An analysis of the National Poison Data System between 2017 and 2021 found there were over 3,000 reported exposures to cannabis edibles in children under 6 years of age in 2021 compared to just over 200 cases in 2017. Nearly one-quarter of these cases resulted in children being admitted to the hospital. Poison control centers in Pennsylvania and New Jersey reported in 2022 that calls for help after young children accidentally ingested marijuana edibles were up more than 10 times what they were just five years earlier.
Many edible cannabis products come in packaging that is appealing to children—looking very much like candy or treats they would want to eat. From gummies and lollipops to chocolate bars and cookies, children typically cannot tell these products apart from their own coveted treats. Many cannabis edibles also don't come in child-resistant packaging, making it easy for children to access them.
Young children may experience overdose effects after eating just one edible product because the levels of THC in them are geared to adults. In some cases, one food item may contain several times the recommended dose of THC for adults. When a child consumes too much THC, it may depress their central nervous system.
Signs of possible THC ingestion in young children may include:
Drowsiness/sleepiness
Intoxication
Dizziness
Poor coordination
Not responding normally to stimuli
Altered perception
Anxiety/panic
Trouble breathing
Seizures
Keep in mind that it may be a couple of hours after ingesting marijuana edibles before symptoms appear.
What to Do If a Child Consumes Edibles
If you suspect a child may have ingested THC edibles, call your local poison control center. Do not make the child vomit. Be prepared to provide information such as the age of the child, what symptoms they're exhibiting and how much THC the child consumed. If your child experiences severe symptoms, such as trouble breathing or seizures, call 911 immediately.
How to Keep Kids Safe from Edibles
Treat edibles like you would treat any medication or drugs. Don't let your kids see you using them because children will often mimic your behavior. Store edibles out of sight and out of reach of children. Ask guests to safely secure any edibles they may have if they bring them in the house.
Not only are children at risk of unintentionally ingesting cannabis edibles, but older adults may also consume them, not knowing what they contain. Additionally, pets may eat THC edibles, which can lead to toxicity.
 For more LiveSmart articles, visit www.McKenzieHealth.org/LiveSmart.
Copyright 2023 © Baldwin Publishing, Inc.  Health eCooks® is a registered trademark of Baldwin Publishing, Inc. Cook eKitchen™ is a designated trademark of Baldwin Publishing, Inc. Any duplication or distribution of the information contained herein without the express approval of Baldwin Publishing, Inc. is strictly prohibited.
Date Last Reviewed: May 18, 2023
Editorial Review: Andrea Cohen, Editorial Director, Baldwin Publishing, Inc. Contact Editor
Medical Review: Perry Pitkow, MD
Learn more about Baldwin Publishing Inc. editorial policy, privacy policy, ADA compliance and sponsorship policy.
No information provided by Baldwin Publishing, Inc. in any article is a substitute for medical advice or treatment for any medical condition. Baldwin Publishing, Inc. strongly suggests that you use this information in consultation with your doctor or other health professional. Use or viewing of any Baldwin Publishing, Inc. article signifies your understanding and agreement to the disclaimer and acceptance of these terms of use.