McKenzie Health System Welcomes Central Michigan University Medical Student Samantha Silvers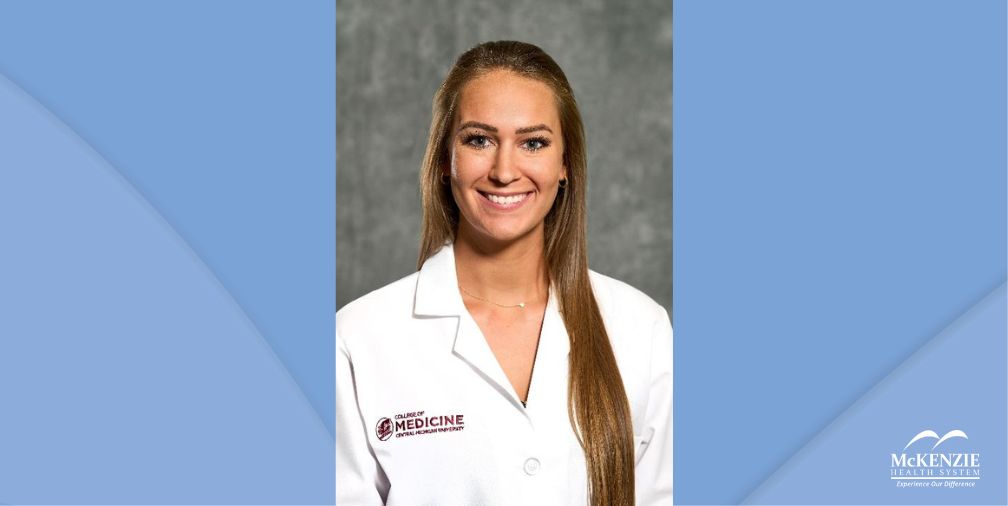 Supporting the next generation of physicians, McKenzie Health System recently welcomed Central Michigan University (CMU) medical student Samantha Silvers, who will be working alongside Dr. Mark English through October. CMU's College of Medicine has a strong emphasis on rural and medically underserved regions, and this clerkship gives medical students the opportunity to gain essential medical experience in a rural setting.
A native of Farmington Hills, Michigan, Silver received her bachelor's degree in biology from Adrian College. Her work with Dr. English, who specializes in internal medicine, will include care for patients throughout the Sandusky and Port Sanilac area. When she's not studying or making rounds, Silver enjoys traveling, pets, and hanging out with friends and family.
"We are thrilled to welcome Samantha to McKenzie Health System and to contribute to addressing the critical need for rural medicine in Michigan," said Steve Barnett, President and CEO of McKenzie Health System. "These clerkships are a wonderful opportunity to showcase the strength of our organization and the importance of medical care in rural communities while supporting and encouraging upcoming medical professionals."
Central Michigan University's Comprehensive Community Clerkship program is a 20-week medical education experience in underserved rural and urban communities in Michigan, with exposure to community-based primary care adult medicine, pediatrics, women's health, emergency medicine, inpatient care, and surgical care. To learn more about McKenzie Health System, visit www.McKenzieHealth.org.