Interesting Health Facts that Can Save Your Life
Category: LiveSmart
Posted On:
Written By:

Baldwin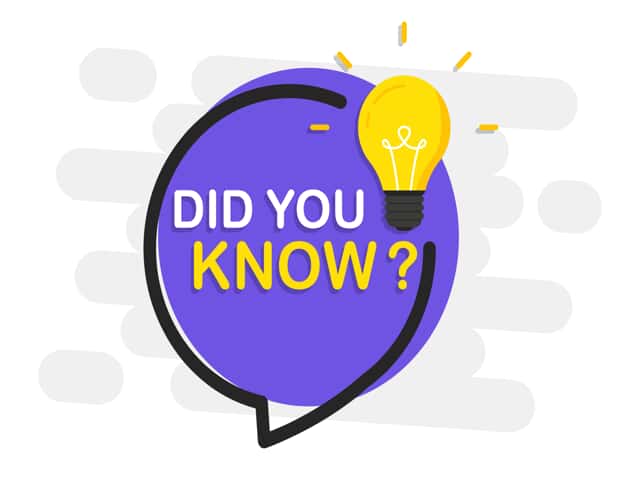 This information is not only intriguing, but can keep you healthier.
When it comes to being healthier, you've probably heard the same advice over and over: lose weight, eat healthier foods, exercise more, quit smoking, sleep better and reduce stress. These are some of the most obvious tips for improving your physical and mental health. But these lesser-known tidbits of information may also help you stay healthier. If nothing else, they make for interesting cocktail party conversation!
7 Health-Improving Facts:
Enjoying some sunshine in the mornings may help you lose weight. Can a healthy weight be achieved simply by taking a stroll on a sunny morning? Well, that's not the only thing you need to do to keep your weight in check, but one study found that exposure to sunlight in the morning had a positive effect on body mass index (BMI).
A cup of coffee may make you less depressed. While your morning caffeine fix can't solve all mental health issues, a 2016 study found that each cup of caffeinated coffee consumed daily lowered a person's depression risk by 8 percent.
The average person spends more time on the toilet than they do exercising. While you can't control how long you spend going to the bathroom on any given day, you can control how long you spend exercising. Being more physically active is good for almost every aspect of your health, giving you a good incentive to get things moving in more ways than one.
Having a dog may lower your risk of heart disease. As if you need another good reason to love your four-legged companion, it turns out that they may be good for your heart literally and figuratively. Not only do pets make us happier, but dog owners typically have lower blood pressure and cholesterol levels, according to the American Heart Association®.
Being stressed at work may increase your risk for type 2 diabetes. As if work stress wasn't bad enough, a study in the journal Diabetes Care found that stress at work was associated with a higher risk for type 2 diabetes, independent of other lifestyle factors. This association may be due to the fact that stress causes the secretion of cortisol, a hormone which has been shown to increase blood glucose levels.
Saying thank you may improve your mood. You may think that expressing gratitude to someone only makes the recipient feel good, but it may also be the key to your own happiness. Researchers have found that gratitude helps you recognize the good in your life, which reduces the likelihood that you'll be sad or depressed.
Exercising when you're young can keep bones stronger when you're old. Although everyone loses some bone mass as they age, being physically active as a child, teen and young adult can fortify your bones, making them stronger throughout your life. This makes you less prone to broken bones and diseases like osteoporosis when you're older.
For more LiveSmart articles, visit www.McKenzieHealth.org/LiveSmart.
Copyright 2022-2023 © Baldwin Publishing, Inc. All rights reserved.  Health eCooking® is a registered trademark of Baldwin Publishing, Inc. Cook eKitchen™ is a designated trademark of Baldwin Publishing, Inc. Any duplication or distribution of the information contained herein without the express approval of Baldwin Publishing, Inc. is strictly prohibited.
Date Last Reviewed: November 18, 2022
Editorial Review: Andrea Cohen, Editorial Director, Baldwin Publishing, Inc. Contact Editor
Medical Review: Perry Pitkow, MD
Learn more about Baldwin Publishing Inc. editorial policy, privacy policy, ADA compliance and sponsorship policy.
No information provided by Baldwin Publishing, Inc. in any article is a substitute for medical advice or treatment for any medical condition. Baldwin Publishing, Inc. strongly suggests that you use this information in consultation with your doctor or other health professional. Use or viewing of any Baldwin Publishing, Inc. article signifies your understanding and agreement to the disclaimer and acceptance of these terms of use.