How to Start Exercising…Again
Category: LiveSmart
Posted On:
Written By:

Baldwin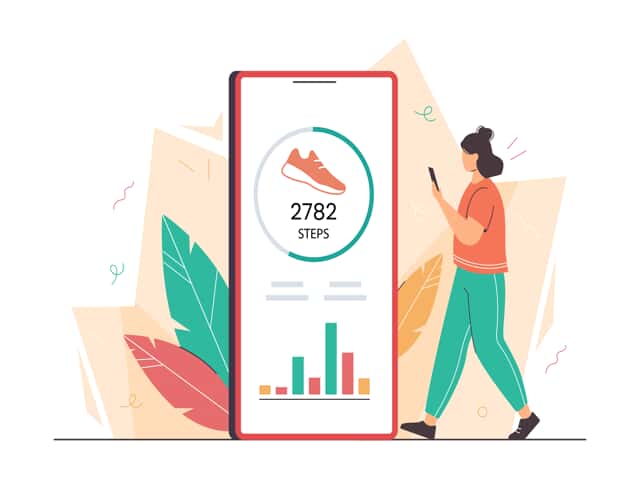 Have you fallen off the exercise bandwagon? That's okay—here's how to get back to basics.
If it's been a while since you exercised regularly, it may seem like a big deal to have to start from scratch. But even if you haven't been that active recently, you may be surprised by how easy it is to become more physically active. If you tailor your activity—and your expectations—to where you are right now, you'll soon be well on your way to being a fitter you.
Here are 9 tips to start exercising if you've been inactive:
Check with your doctor – If you haven't exercised lately, especially if you have any health conditions, check with your doctor first. He or she may give you some suggestions for activities to do or may recommend a supervised program to help you get started safely.
Choose an activity – Many people who are new to exercise choose to walk because it is an easy activity that can be done by almost anyone and requires no special equipment. You may prefer to use a stationary bicycle or an elliptical machine, which puts less stress on knees and hips.
Start slowly – In the beginning, you may not be able to do too much at one time, but that's okay. The important thing is that you just get started. Begin by doing some gentle stretching and light walking to warm up. Increase your pace as you can, without overdoing it.
Break up your activity – You don't have to do a lot of exercise at once if you find it's too hard to do. Instead, exercise for a few minutes at a time and do it a few times a day. It all adds up!
Build up gradually – As your stamina improves, add an extra 5 - 10 minutes of activity at a time until you're exercising for at least 30 minutes a day, most days of the week.
Have some fun – Although walking is the easiest activity to begin with, there are many ways to exercise. As you feel ready, find other activities you enjoy doing that get your heart pumping and your body moving. Swimming, dancing, skating, hiking and yoga are some to try.
Listen to your body – If you feel any type of pain or discomfort, or if you feel nauseous, dizzy, lightheaded or short of breath, stop what you're doing. If any of these symptoms persist, see a doctor.
Find a workout buddy – Working out with a friend can make exercising more enjoyable and can keep you both more accountable. It's harder to skip a workout when you know someone is depending on you to show up.
Monitor your progress – It may seem like you'll never be able to do too much when you first get started, but if you keep track of what you do, you may be pleasantly surprised by how much you progress over time. This is often a great way to stay motivated.
For more LiveSmart articles, visit www.McKenzieHealth.org/LiveSmart.
Copyright 2022-2023 © Baldwin Publishing, Inc. All rights reserved.  Health eCooking® is a registered trademark of Baldwin Publishing, Inc. Cook eKitchen™ is a designated trademark of Baldwin Publishing, Inc. Any duplication or distribution of the information contained herein without the express approval of Baldwin Publishing, Inc. is strictly prohibited.
Date Last Reviewed: November 17, 2022
Editorial Review: Andrea Cohen, Editorial Director, Baldwin Publishing, Inc. Contact Editor
Medical Review: Andrew Overman, DPT, MS, COMT, CSCS
Learn more about Baldwin Publishing Inc. editorial policy, privacy policy, ADA compliance and sponsorship policy.
No information provided by Baldwin Publishing, Inc. in any article is a substitute for medical advice or treatment for any medical condition. Baldwin Publishing, Inc. strongly suggests that you use this information in consultation with your doctor or other health professional. Use or viewing of any Baldwin Publishing, Inc. article signifies your understanding and agreement to the disclaimer and acceptance of these terms of use.