The Best Exercises for Your Joints
Category: LiveSmart
Posted On:
Written By:

Baldwin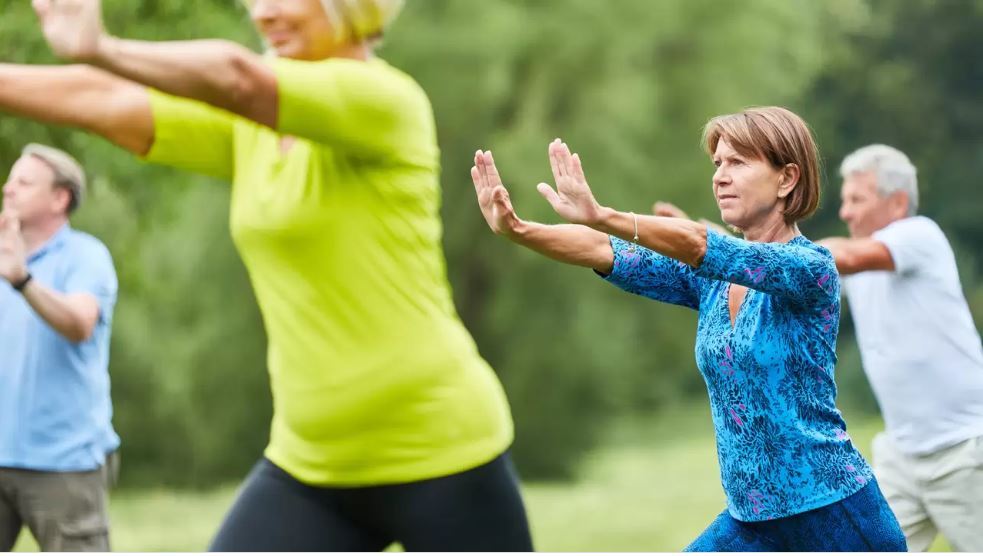 Keep your joints healthier by incorporating these activities into your workout routine.
Your joints allow you to run, jump, twist and turn. In fact, nearly every movement you make is made possible by the functioning of one or more joints in your body. From your knees and hips to your shoulders and wrists, joints play a vital role in your life. That's why it's important to take care of them as much as possible.
As you age, your joints are subjected to wear and tear. Joints can also be affected by injury, overuse or conditions such as arthritis. While you can't control all factors that influence how well your joints work, there are steps you can take to keep your joints as healthy as possible.
One of the best ways to keep joints healthier is to exercise regularly and engage in daily activities like walking and stretching. Exercise increases the flexibility of joints and keeps muscles that support joints stronger.
Here are the best exercises to do to keep your joints in tip-top shape:
Aerobic exercises – To ease strain on your joints, stick to lower-intensity activities like walking, biking, using an elliptical trainer or swimming. Avoid high impact exercise such as jumping or running, especially on hard surfaces like sidewalks or streets, if you have joint pain or have experienced any deterioration in joint function.
Strength training exercises – Whether you use free weights, gym equipment, resistance bands or your own body weight, strength training helps keep your muscles strong so they can better support your joints. Just don't overdo it or you risk injuring both muscles and joints. Proper form is important when doing any strength training exercise.
Flexibility exercises – Activities such as yoga, tai chi and pilates help joints maintain flexibility so they can go through their full range of motion without pain. These activities are low impact and can be performed by almost anyone, regardless of age or fitness level. Tai chi is especially helpful for older adults because it helps maintain better balance, reducing the risk of falls.
Stretching exercises – To loosen joints and muscles, stretch before and after aerobic and strength training activities. Stretching before activities helps get the blood flowing and loosens stiffness in muscles and joints. Stretching after activities is ideal because muscles and joints are more flexible, muscles are warm and circulation is increased.
Variety is key when your goal is to keep joints healthy. Include aerobic, muscle strengthening and flexibility exercises in your workout routine. Stretch multiple times a week. Don't overstress joints by doing the same activities day after day—cross training adds variety and is good for your joints and muscles. Stick to lower-impact activities, especially if you have been experiencing any pain. Maintaining a healthy weight and avoiding injury as much as possible are other ways to support optimal joint health.
For more LiveSmart articles, visit www.McKenzieHealth.org/LiveSmart.
Copyright 2022 © Baldwin Publishing, Inc. All rights reserved.  Health eCooking® is a registered trademark of Baldwin Publishing, Inc. Cook eKitchen™ is a designated trademark of Baldwin Publishing, Inc. Any duplication or distribution of the information contained herein without the express approval of Baldwin Publishing, Inc. is strictly prohibited.
Date Last Reviewed: August 12, 2022
Editorial Review: Andrea Cohen, Editorial Director, Baldwin Publishing, Inc. Contact Editor
Medical Review: Andrew Overman, DPT, MS, COMT, CSCS
Learn more about Baldwin Publishing Inc. editorial policy, privacy policy, ADA compliance and sponsorship policy.
No information provided by Baldwin Publishing, Inc. in any article is a substitute for medical advice or treatment for any medical condition. Baldwin Publishing, Inc. strongly suggests that you use this information in consultation with your doctor or other health professional. Use or viewing of any Baldwin Publishing, Inc. article signifies your understanding and agreement to the disclaimer and acceptance of these terms of use.