Speech Language Pathologist Greg Mason Joins McKenzie Health System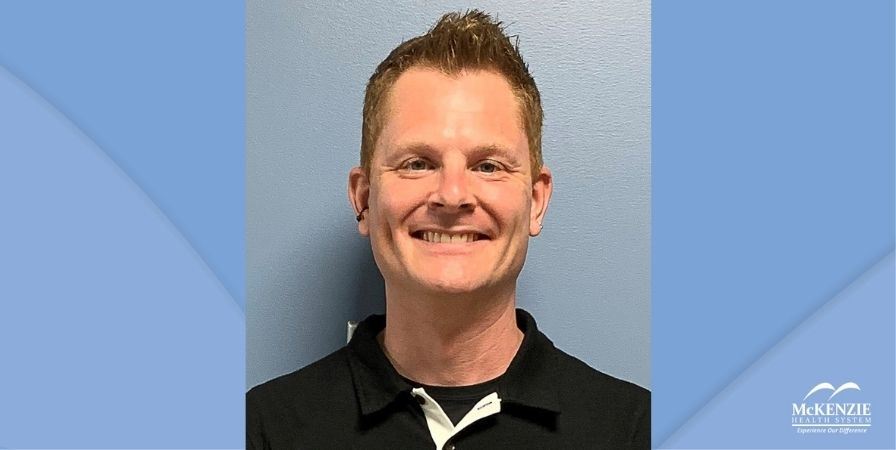 Sanilac County, Mich. – McKenzie Health System is pleased to announce that Speech Language Pathologist Greg Mason has joined their rehabilitation team. Greg brings a wealth of knowledge in both pediatric and adult speech language pathology.
     Speech therapy is the evaluation and treatment of communication problems and speech disorders. Whether the problems encountered with speech and communication are the result of a developmental delay in childhood or appear after an illness or stroke, the McKenzie speech therapy program is designed to provide patients with the resources and support needed to overcome or improve these issues.
     Speech therapy services are available as outpatient services, as well as being available for patients that are part of the McKenzie Swing Bed Program.
     "We are thrilled to have Greg join our rehabilitation department," shares Jenny Long, Director of Rehabilitation Services at McKenzie Health System. "Speech therapy is an important service needed for our community members and, with Greg's skills and experience, we know he will do an excellent job providing this care."
     McKenzie Rehabilitation also offers occupational and physical therapy for patients looking to ease back into their everyday activities with the absence or lessening of pain and discomfort. They work with patients of all ages and bring a holistic point of view, focusing on adjusting the environment to fit each individual's rehabilitation needs.
     Occupational therapy (OT) is good for people who have difficulty with day-to-day life. If you have an injury, illness or pain that makes it hard for you to do your job, schoolwork, care for yourself or take part in other activities, you should consider scheduling an appointment with an occupational therapist. OT will teach you how to adapt – making the way you do certain activities easier or less painful.
     Physical therapy (PT) is a good choice for those looking to regain movement or ease of function after an injury. The focus of physical therapy is not only on recovering from the injury, but also preventing injury in the future. Our physical therapists will develop a patient-specific plan based on the injury to improve mobility, and thus, quality of life.
Referrals from healthcare providers are required. For more information, visit www.McKenzieHealth.org or call 810-648-0210 to schedule an appointment.