16th Annual McKenzie Golf Scramble Teed Up for June 9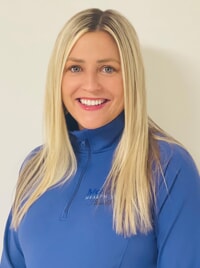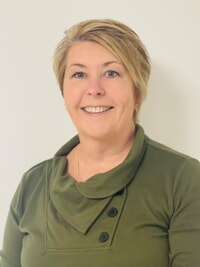 Left to Right:
Kelsey Loding, McKenzie Auxiliary Co-President
Emma Navarro, McKenzie Auxiliary Co-President
---
Sanilac County, Mich. – Teeing up the fun and fundraising, the McKenzie Health System Auxiliary will host its 16th Annual Golf Scramble on Thursday, June 9 at Woodland Hills Golf Course in Sandusky. The proceeds of this year's event will be used to purchase gastroenterology equipment. Procedures that require this type of equipment are performed more than any other in McKenzie's surgical department. Upper and lower scopes may not be exciting, but they are definitely lifesaving. These scopes help doctors diagnose and treat problems such as GERD (Gastroesophageal Reflux Disease) and colon cancer. All proceeds from each year's Golf Scramble and other fundraising efforts are donated to McKenzie Health System.
Four-person teams will enjoy 18 holes of golf and other festivities, including the chance to win a brand-new vehicle from Graff Chevrolet Buick in Sandusky and the fan-favorite 5th annual golf ball drop, with a $1,000 raffle prize for the person whose ball drops closest to the hole. All community members are welcome and encouraged to participate in the ball drop and the post-scramble dinner. This year's event will also again include "Golfapalooza" sponsored by Kohler Propane.
"This event is truly a hole in one every year—it brings the community together for a day of golf and fun and helps us reach our goals of providing superior care to those we serve," said Emma Navarro, McKenzie Auxiliary Co-President. "We genuinely appreciate all of the golfers, sponsors, and volunteers who join us each year for a day of competition and celebration, and we can't wait to see what fun the 16th annual scramble brings!"
Team registrations and sponsorships are available through May 28. Check-in for the scramble is at 9 a.m. with the golf ball drop taking place at 9:45 a.m. and a shotgun start at 10 a.m. Woodland Hills Golf Course is located at 320 N. Gates Road. Registration fee includes dinner after the scramble. Food will be available throughout the event for a donation.
For more information or to register for the 16th Annual McKenzie Golf Scramble, please contact Emma Navarro at 810-705-6969 or Nina Barnett at 810-648-6127 or visit www.McKenzieHealth.org/Golf. The registration form can be downloaded from the website and a link to online registration is also available.