"Healthy Living…Together" Events Offer Free Virtual Learning and Community Connection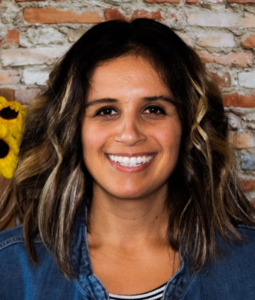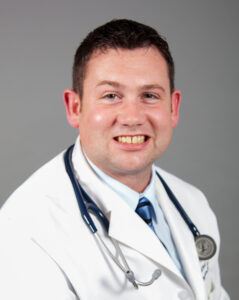 Sharing the value of healthy living and learning, McKenzie Health System, along with other community collaborators, is launching a new "Healthy Living…Together" virtual series this month. The first event kicks off on St. Patrick's Day, March 17 at noon, with a family-friendly Reading Month Story Time from Pediatrician Matthew Gormley, MD of Croswell Clinic and a "Talking is Teaching" session emphasizing the importance of reading for all ages from Julia Gutierrez-Albrecht of Great Start Collaborative-Sanilac. All events are free.
Most of the webinars are live, with the chance to watch via Zoom or call in via phone, and all of them will be recorded and shared on McKenzie Health System's YouTube channel and Facebook page. Speakers will be on video so participants can see and hear them, and participants will be able to type interactive questions and comments for the Q&A discussion.
"Lifelong learning is a wonderful way to connect with the community, discover new things, and stimulate the brain. These new Healthy Living webinars allow for conversation and connection, providing the next-best thing to being together," said Louise Blasius, LMSW, LPC, Director of Human Services at McKenzie Health System and Healthy Living Together Chair. "We are thrilled to offer a creative variety of healthy living topics and health-related education throughout the year and look forward to seeing or hearing you online!"
Community members can register for each free event at 810-648-6117 or www.McKenzieHealth.org/Healthy-Living-Together
Additional dates and topics include:
April 21, Opioid Epidemic, Emily Quandt, Program Case Manager for McKenzie Health System and Lori Nugent, PA-C (live);
May 19, Container Gardening, Merry Martin, Sanilac County Master Gardener (live);
June 16, First Aid and Summer Safety, Community Paramedics (live);
July 21, Stroke Prevention, Rebecca Stoliker, Director of Nursing Services, McKenzie Health System (live);
August 18, Immunizations for Children and Adults, Sanilac County Health Department (live);
September 15, Suicide Prevention, Kellie Phelps, Assistant in Prevention and Public Education, Sanilac County Community Mental Health (live);
October 20, Medicare Update Open Enrollment, Louise Blasius, Director of Human Services, McKenzie Health Services (live);
November 17, Holiday Cooking with Kids, Chef Aaron Puzan, Autumnwood of Deckerville (recorded).
Healthy Living…Together is a project developed by McKenzie Health System in collaboration with the Sanilac County Health Department, MSU Extension, Great Start Collaborative-Sanilac and Sanilac County Community Mental Health.