Dr. Mark English Joins McKenzie Family Healthcare in Sandusky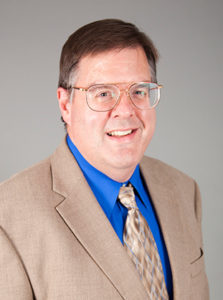 As Dr. Michael Merkler, who has cared for many patients in the local community over the past decade, transitions to a facility closer to his family in the Detroit area, McKenzie Health System is pleased to welcome Dr. Mark English to the McKenzie Family Healthcare Clinic at 109 Delaware St. in Sandusky. Dr. English, who specializes in Internal Medicine and has been with McKenzie Health System for more than 25 years, will join the clinic one day a week while maintaining his schedule and patients at Lakeshore Internal Medicine in Port Sanilac.
"We wish Dr. Merkler the absolute best as he moves closer to his family, and are thrilled that Dr. English will join the team at the McKenzie Family Healthcare Clinic in Sandusky," said Debbie Ruggles, Director of Healthcare Practices at McKenzie Health System. "We are fortunate to have such an incredible team of providers and know that our patients will appreciate his expertise and support."
Dr. English earned his bachelor's degree at Pennsylvania State University and his medical degree at the American University of the Caribbean, British West Indies. He completed his internship in Internal Medicine at St. Joseph Mercy Hospital in Pontiac, Michigan, and his Internal Medicine residency at St. John Hospital in Detroit.
"As a dedicated member of the McKenzie team, I am really looking forward to meeting with new patients, supporting them throughout their wellness journey and assisting them with a smooth transition in their healthcare," Dr. English added.
Current patients have been notified by mail and patient portal and will be able to transition to Dr. English's care or choose another healthcare provider. To make an appointment with Dr. English at McKenzie Family Healthcare, patients can call 810-648-9677. For a full list of McKenzie family healthcare providers, visit www.McKenzieHealth.org.