McKenzie Auxiliary Makes Donation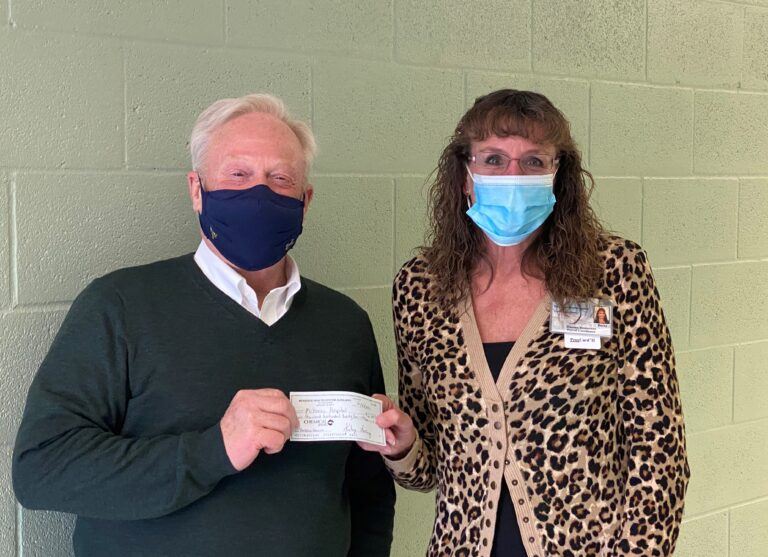 The McKenzie Auxiliary recently made a generous donation of $2,225 to McKenzie Health System (MHS) to go toward the cost of the 3D mammography technology. Funds were raised during the 2020 Bakeless Bake Sale.
"The McKenzie Auxiliary has supported MHS since the very beginning, over 50 years ago. This includes raising funds to address specific needs of the organization that affect patient care," said Steve Barnett, President and CEO of MHS. "We appreciate the tremendous amount of time and energy put forth by this group of committed volunteers."
Throughout the year, the Auxiliary will continue to raise money for projects. This year's upcoming Golf Scramble will take place on June 10, 2021. Information and registration forms will be available soon at www.McKenzieHealth.org or by calling 810-648-6127.
"We are so grateful for the generosity of our volunteers, sponsors, McKenzie employees, and community members," added Becky Cambridge, Auxiliary President. "I am especially thankful for our committee members. Even during the challenges of this past year, they have remained passionate about finding ways to assist the organization in purchasing equipment that will benefit many in the community."
Founded in 1967, the MHS Auxiliary is comprised of individuals that volunteer thousands of hours. Members donate their time and talents for the benefit of the hospital, working in the gift shop, providing support at community events and coordinating fundraising opportunities. For more information about volunteering, contact Nina Barnett, MHS Auxiliary Liaison, at 810-648-6127 or nbarnett@mckenziehealth.org. For membership information, contact Lynn Fuller, MHS Auxiliary Membership Chair, at 810-648-6150 (ext. 366) or lfuller@mckenziehealth.org.