McKenzie Health System Begins Renovations
Category: News
Posted On: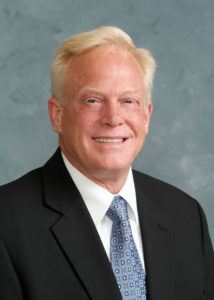 McKenzie Health System is happy to announce that renovations are beginning in the main entrance and emergency department area of the hospital. The updates, which are focused on infection control and patient safety, are being made possible with funds received as part of COVID relief dollars.
During the construction period, there will be some temporary changes in how the community will access the facility. The main entrance driveway coming into the hospital, as well as the parking area directly in front of the hospital, will be closed; other entrances and the larger parking area will remain open with signage in place to safely and easily guide patients and visitors into the facility.
Pursuing the best care for our community is the focus at McKenzie Health System and when the recent health crisis emerged, the team strategically planned how patients would safely be brought into the building, minimizing the risk of exposing patients and staff to possible infections. As part of the conversation, it became clear that an improved floorplan at the front entrance, as well as in other parts of the facility, would make a big difference.
"Many healthcare organizations across the country have struggled throughout this pandemic with how to maintain safety, improve patient flow, and reduce the threat of cross contamination," said Steve Barnett, President and CEO at McKenzie. "When we learned there may be federal dollars available that could be used to reduce the effects of infectious disease, we decided to go ahead and make these changes."
"It goes without saying that things will get a little messy for the next few months, but the results will be worth it. This long needed improvement in our emergency room space and overall patient flow will add additional protection for our patients," shared Barnett. "We are asking our staff and the community to be patient as we move through the next few months and work to get these changes in place with as little disruption as possible."
If community members have any questions or concerns about accessing care, they are encouraged to call the main hospital number at 810-648-3770. Hours at the hospital will remain in effect, which are 6:00 a.m. to 11:00 p.m., 7 days a week and emergency care is always available.