McKenzie Health System Offering Free Screenings for Men in September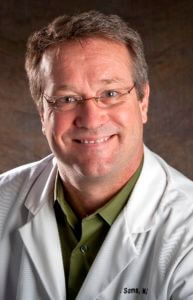 To support the health of men in the community, McKenzie Health System is offering FREE cholesterol, glucose, and PSA screenings during the month of September. Coupons are available on the McKenzie website and at McKenzie family healthcare clinics in Sandusky, Croswell, Peck, and Port Sanilac. Men can also just mention "free screenings" to the Outpatient registration staff during September to take advantage of this opportunity.
Although a doctor's visit and screenings may not be considered a high priority by many men, it is an important part of overall health. When we think about the impact poor health can have on the quality of life, we begin to see how critical it is to be proactive in terms of healthcare.
The cholesterol and glucose tests are made possible by a donation from Tubbs Brothers in Sandusky, and the cost of the PSA tests will be covered by the P.C.U.P.S. Foundation, which promotes men's health and wellness through early detection and prostate cancer awareness.
"Annual wellness exams are crucial in monitoring health issues and supporting wellness for the long term," said Dr. James L. Sams, McKenzie Health System. "These exams give us a chance to talk about where you're at and where you'd like to be and stay ahead of serious issues. Additional screenings, like these being offered during September, are a great opportunity to have those levels checked. This is also an important opportunity for men who are not staying current with their regular healthcare visits."
An annual wellness exam or physical covers weight, blood pressure, heart and lungs, skin checks, head, and neck exam, any screenings related to health issues such as diabetes, and more. It also provides time for conversation and patient questions. To prepare, it is helpful to have a family health history, list of medications and supplements, names of other members of your healthcare team, immunization records, and pharmacy details.
"Men have a tendency to take better care of their vehicles than they do of themselves and we need to change that," continues Dr. Sams. "You wouldn't drive your vehicle without doing regular maintenance so take time to make your health a priority as well."
Other tips for ongoing health and wellness include eating healthy, exercising, drinking water, avoiding smoking, reducing stress, and getting regular check-ups.
The full list of McKenzie providers is available at www.McKenzieHealth.org. You can also call 810-648-0610 if you would like help in finding a family provider or would like to schedule an appointment.
Men interested in taking advantage of the free screenings in September can simply go to the Outpatient Services area at McKenzie Health System (located on the north side of the hospital) during regular hours, which are Monday – Friday, 7:00 a.m. – 5:00 p.m. Bring the coupon or mention "free screenings for men" to registration staff.