McKenzie Health System Launches New Patient Portal
Category: News
Posted On: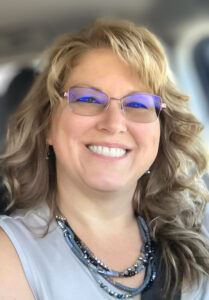 Providing up-to-date and on-the-go access to personal health information, McKenzie Health System is launching a new patient portal, MyCareCorner, for services provided at our Hospital Campus. Now available for patients via a mobile app or laptop or desktop computer, MyCareCorner replaces the previous hospital patient portal.
"We always encourage our patients to engage in their health and this new patient portal makes it easier to connect with the latest results and gain quick access to medical history," said Pauletta Oswald, RHIA, CCS, HIM Manager and HIPAA Privacy Officer at McKenzie Health System. "We are pleased to make it easier than ever for patients to access their health information and promote patient engagement."
Beginning August 17th, 2021, MyCareCorner will be activated. When a registered patient tries to log into the previous Thrive patient portal, they will be re-directed to MyCareCorner. The account creation screen will display an invitation code to create a new account. The patient will also receive an email with the invitation code in case they do not complete their registration process through the re-direct. If you do not have a current patient portal account, please inquire at your next hospital visit.