McKenzie After-Hours Clinic Offering Virtual Care Appointments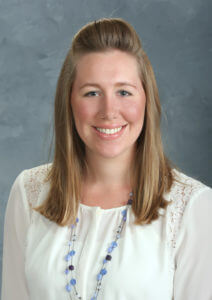 Further enhancing convenient access to health care, the McKenzie After-Hours Clinic now offers virtual care appointments so that patients can connect to a healthcare provider from the comfort of their home. The clinic, which opened in 2018, serves patients who need to see a provider after hours, but who do not require emergency room care. Virtual appointments will be available throughout the clinic's open hours. Patients who prefer to visit the clinic and be assisted by medical staff, or who may not have reliable internet service, are still welcome to use the McKenzie After-Hours Clinic in person.
Nurse Practitioner Kristie Morgan staffs the clinic virtually using the latest telemedicine technology. Those who choose to make a virtual appointment can call 810-648-6202 for an appointment time; they will then receive a confirmation email and a link to connect with a provider. Clinic hours are Monday through Thursday, 4:30 to 9:00 p.m.; Friday, 1:00 to 9:00 p.m.; and weekends and holidays, 9:00 a.m. to 2:00 p.m. The clinic is located at 74 S. Elk St. in Sandusky, next to the Sanilac Pharmacy.
"As we added more virtual options last year, we found that many patients preferred the convenience and ease of a virtual healthcare appointment," said Billi Jo Hennika, Chief Operating Officer at McKenzie Health System. "We are pleased to add more virtual care options for patients throughout the community and to continue to provide walk-in care at our After-Hours Clinic as well. Walk-in patients should still consider calling ahead to get an appointment time to avoid unnecessary time in the waiting room."
While the clinic is not intended for emergencies, it is ideal for minor injuries or illness, minor burns, coughs/colds/core throats, sinus and ear infections, fever or flu-like systems, non-threatening allergic reactions, and rashes or other skin irritations.
For more information, please visit https://mckenziehealth.org/services/after-hours-clinic.