Creating Confident Caregivers Course at McKenzie Trains and Supports Caregivers in Local Community
Most caregivers never expected to take on the role – especially when it's full time – and are never trained for the extensive duties and responsibilities. To help educate and support caregivers in the community, McKenzie Health System will host the six-week course – Creating Confident Caregivers. With training delivered by Louise Blasius, Director of Human Services for McKenzie Health System, the course runs from August 13 to September 17, every Tuesday from 2:00-4:00 p.m. at McKenzie Health System, 120 Delaware Street in Sandusky. The series is being offered for free to our community thanks to funding from the Area Agency on Aging (VII).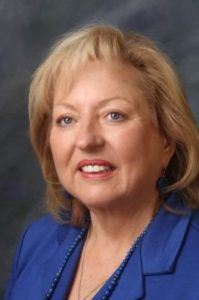 Creating Confident Caregivers will cover topics such as the "job description" of a caregiver, how to manage daily life, finding and asking for help, handling disagreements, tips for self-care, and much more.
"From practical matters to emotional support, we have designed this training to help caregivers navigate the everyday needs of the person they care for as well as the unexpected challenges," said Blasius. "As the sandwich generation of people who are supporting both their parents and their children continues to grow, more and more people take on the role of caregiver, which can be equally taxing and rewarding. Through this course, we help caregivers learn how to take good care of themselves as well while they are dedicated to their friend or family member."
About 43.5 million caregivers provided unpaid care to an adult or child in 2015, according to the National Alliance for Caregiving and the AARP, and the need for caregivers continues to grow.
Caregivers and community members can ask questions and/or register for Creating Confident Caregivers by calling Louise Blasius at 810-648-6181.