August Healthy Lifestyle Sheds Light on Alzheimer's Disease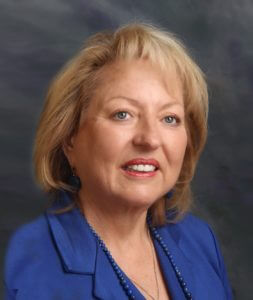 McKenzie Health System is pleased to feature Louise Blasius, LMSW, LPC, Director of Human Services, presenting "Understanding Alzheimer's Disease" at the August Healthy Lifestyle Workshop, scheduled for Monday, August 26, 2019, at 5:30 p.m., in the McKenzie Health System Dining Room, 120 Delaware Street, Sandusky, Michigan. Due to limited space, pre-registration is required by calling Public Relations at 810-648-6117 or emailing publicrelations@mckenziehealth.org.
"As the US population ages, the issue of Alzheimer's Disease is becoming more and more important for both the aging population and their families and other caregivers," reports Blasius. "Many people wonder if dealing with Alzheimer's and other forms of dementia is inevitable as a person ages. 'Should everyone expect to experience memory problems and loss of function as they get older? If not, why do Alzheimer's strike some elderly people and not others? Are there ways to prevent Alzheimer's? Are there any treatments available to slow the progress of the disease if a person already has it?" These are the kinds of questions Blasius plans to address in her Healthy Lifestyle presentation on Monday, August 26.
"This adult-only workshop will be presented in a confidential, personal atmosphere, where audience members can feel free to ask questions," adds Blasius. "I hope you will join me as we focus on this critical topic!"
For more information on the workshop, contact Louise Blasius at 810-648-6181; to reserve your spot, contact Public Relations at 810-648-6117 or email publicrelations@mckenziehealth.org.