McKenzie Receives Grant for Reach Out and Read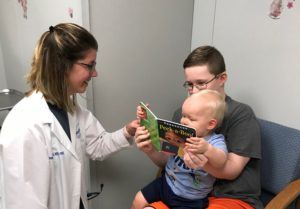 McKenzie Health System is pleased to announce their recent receipt of a $1,500 grant from the Sanilac County Community Foundation (SCCF) which will allow them to continue their participation in "Reach Out & Read," a national program that leverages two extraordinary forces: the power of parents and the influence of children's healthcare providers to help prepare Sanilac County's youngest children to succeed in school.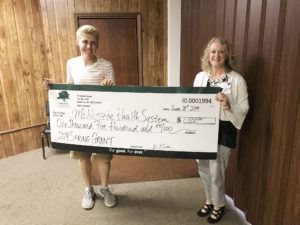 Through this program, McKenzie family providers give away books and encourage families to read together. The Reach Out and Read program begins at a child's 6-month checkup and continues through age 5 by giving children new books to read with their families at each well-child visit. Over that 5 year period, every participating child receives 10 new books.
McKenzie has family healthcare offices located in Croswell, Peck, Port Sanilac, and Sandusky, as well as an after-hours clinic available on evenings, weekends, and holidays.