McKenzie Swing Bed Program
Category: Rehabilitation Services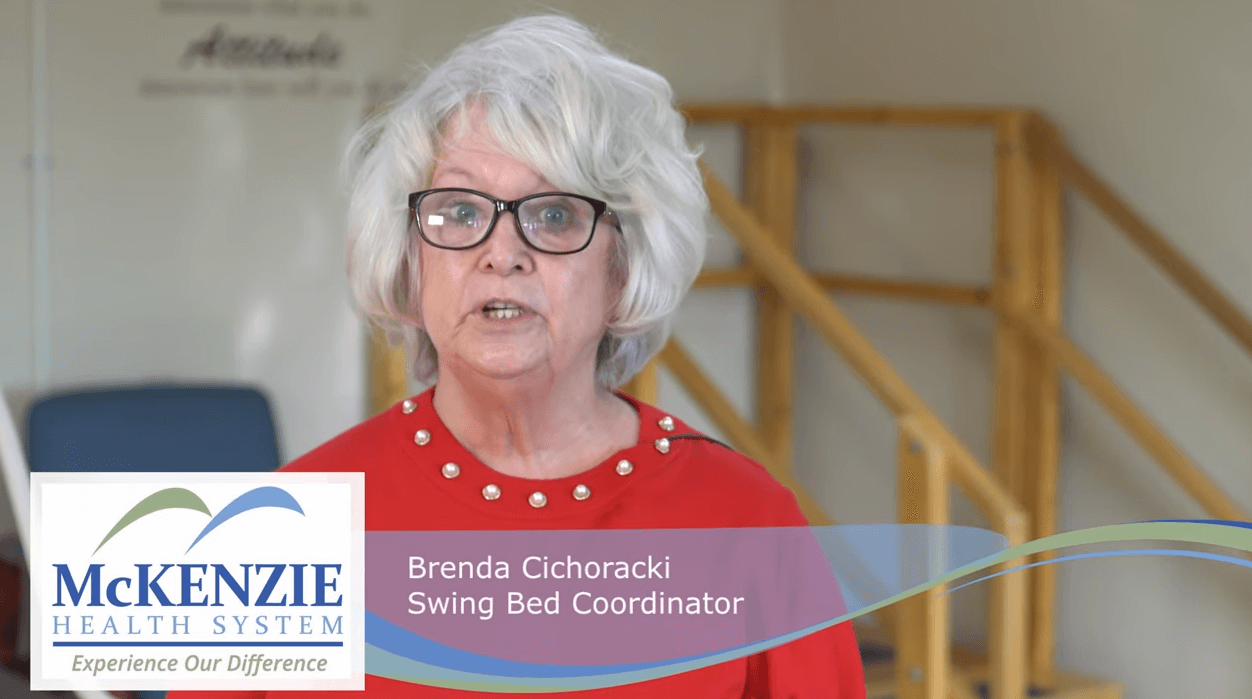 About this Video
Watch our video to learn more about our swing bed program.
What is a Swing Bed Program?
A Swing Bed Program allows small, rural hospitals like McKenzie Health System to provide skilled nursing and rehabilitation services right in the hospital facility. With the Swing Bed Program at McKenzie, your physician can transition or "swing" your care from acute medical care to skilled nursing or rehabilitative services.
The Swing Bed Program at McKenzie allows you to recover from surgery, illness or injury right here in our community where you can be close to home, friends, and family. It's a short-term care solution until you are ready to care for yourself. Our professional and friendly staff will treat you like family and get you back to living your life.
The Swing Bed Program brings together a team of physicians, nurses, therapists, dietitians, a swing bed coordinator, and social workers to help you meet your recovery goals. Even if you were not originally hospitalized at McKenzie, you may still qualify for our Swing Bed Program.