Recovering from a heart attack
Author: Jonathan Debono
Date Submitted: Jul 10, 2023
Category: Community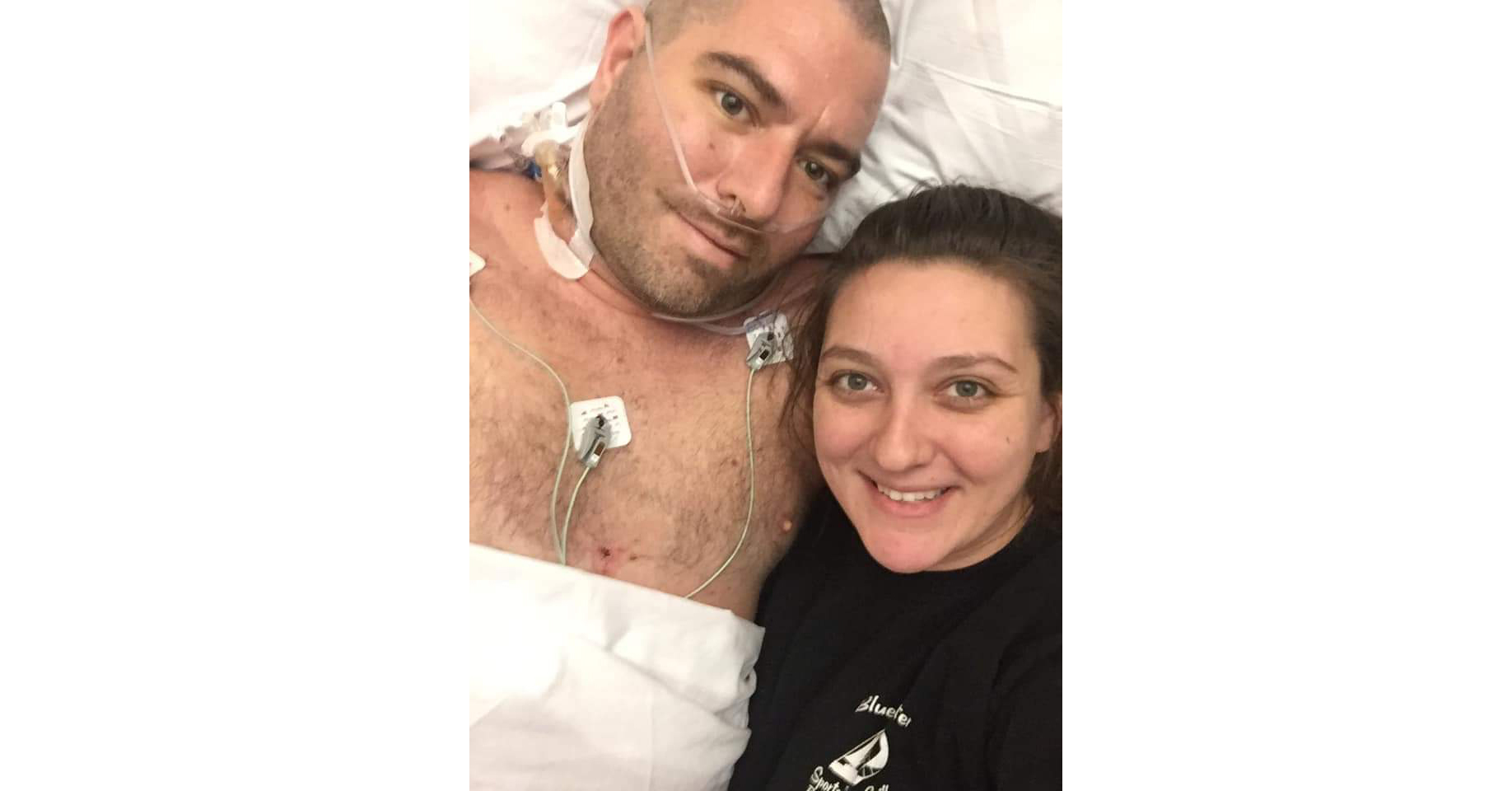 " It was just another winter day in December of 2019 when Jonathan Debono, a husband, father, and businessman, began experiencing chest pain. Undoubtedly concerned, Debono's wife, Jessica, drove him to the McKenzie ER where he was quickly admitted and discovered to be having a massive heart attack at only 35 years old."
Follow One Man's Cardiac Journey
It was just another winter day in December of 2019 when Jonathan Debono, a husband, father, and businessman, began experiencing chest pain. Undoubtedly concerned, Debono's wife, Jessica, drove him to the McKenzie ER where he was quickly admitted and discovered to be having a massive heart attack at only 35 years old.
As timing would have it, just that day McKenzie Health System earned the "Acute Heart Attack Ready Certification" from the Joint Commission. Being one of only three hospitals across the country to earn this certification, Debono was fortunate to have been admitted to the McKenzie ER.
Recognizing the kind of care Debono needed, the McKenzie ER team dispatched a helicopter from Covenant Medical Center to transport him to their facility, which specializes in the cardiology care he required. McKenzie Health System is partnered with other hospitals, which allowed the communication between the two institutions to be second to none. However, while the helicopter was in route to the McKenzie ER, Debono went into cardiac arrest. The skilled McKenzie ER physicians proceeded to perform CPR on Debono for around an hour and 10 minutes. Given his fragile state, Debono was determined not stable enough to be transported by helicopter and was instead rushed to Covenant via ambulance.
By the time Debono reached Covenant, they were already expecting him and he was immediately ushered into the cardiac catheterization lab for treatment.
Upon further examination, it was determined his right artery was fully blocked and they proceeded to prep him for surgery, ultimately placing a stent in his right artery.
At 35 years old, Debono was in the hospital for 23 days receiving care for both his heart attack and kidney failure. After finally being discharged from the hospital, Debono continued to receive outpatient dialysis. Given his condition, he also received in-home nursing during this time until he was well enough to begin Cardiac Rehab at McKenzie Health System.
However, this isn't where Mr. Debono's story ends. Recovery is a crucial component to any cardiac patient's journey and McKenzie's Cardiac Rehab program was a large part of Debono's. Specializing in the rehabilitation of cardiac and pulmonary patients, Cardiac Rehab supports those recovering from a variety of heart related issues. Receiving one-hour Cardiac Rehab sessions three days a week, Debono's physical health slowly returned despite having to pause sessions during the 2020 COVID-19 shutdowns. Having persevered through his tough recovery, by the end of May 2020 he was done with Cardiac Rehab and his physical health had returned.
For Debono, what helped him through his cardiac journey was the love of his family, the support of the community, and the quality care he received at the McKenzie Health System ER and Cardiac Rehab program – that's the life-saving difference of being "Heart Attack Ready."