Top Tips for Sleep and At-Home Exercise the topics for McKenzie Health System's "Healthy Living…Together" on Nov. 15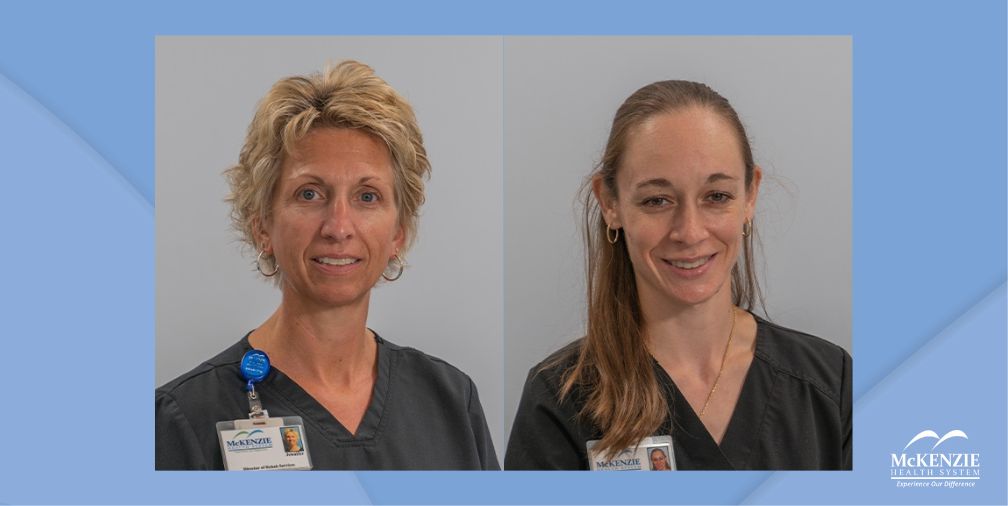 Supporting healthy habits at home, the "Healthy Living…Together" event from McKenzie Health System will feature the latest information on good sleep habits and easy home workouts on November 15 at 12:00 noon. Physical Therapist and Director of Rehabilitation Services, Jennifer Long, PT, DPT and Physical Therapist Veronica Byrne, PT, DPT, CTRS, both of McKenzie Health System, will share simple and helpful tips for getting better sleep and enjoying at-home workouts for all ages and fitness levels. Registration for the free seminar is now available at www.McKenzieHealth.org/Healthy-Living. The live session includes the ability to watch via Zoom or call in via phone; it will also be recorded and shared via McKenzie Health System's YouTube channel and Facebook page. Speakers are on video so participants can see and hear them; participants will be able to type interactive questions and comments for the Q&A discussion.
"As we round out another great year of 'Healthy Living…Together' sessions, we come back to the basics: good sleep and effective exercise programs," said Nina Barnett, Public Relations and Foundation Coordinator at McKenzie Health System and Healthy Living Together Committee Chair. "This seminar is ideal for anyone who struggles to get quality sleep or who needs help on developing long-term exercise habits in the comfort of their home. These events are a great place to learn, and we are grateful for everyone who has joined us this year to develop and maintain healthy habits and to our amazing presenters and contributors!"
Also, in December watch for the video release of Calming Anxiety through Mindfulness, presented by Jacqui Rabine, Health Educator, and Carol Bublitz, Nutrition Educator, MSU Extension. This is the final Healthy Living…Together event of 2023; stay tuned for programming information for 2024. Healthy Living…Together is a project developed by McKenzie Health System in collaboration with the Sanilac County Health Department, MSU Extension, Great Start Collaborative Sanilac, and Sanilac County Mental Health.