McKenzie Health System Auxiliary Announces "Eat, Drink, & Be Ugly" Sweater Party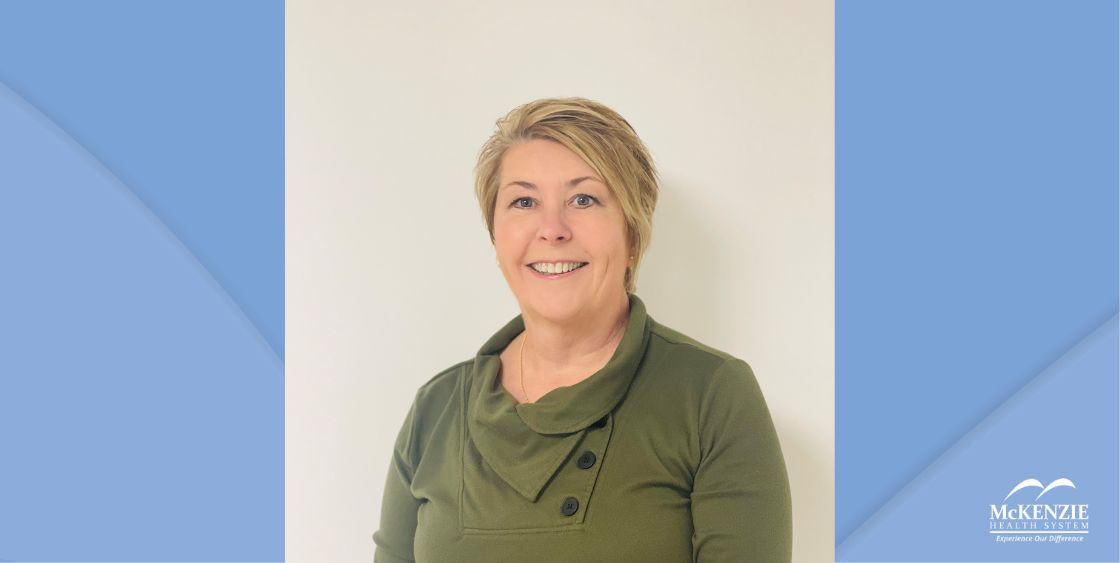 Emma Navarro, McKenzie Auxiliary Co-President and Holiday Event Committee Chair
With a new twist on a much-loved event, the McKenzie Auxiliary is inviting the community to "Eat, Drink, & Be Ugly"! The holiday "Ugly Sweater Party" is being planned for Friday, November 10 with doors opening at 6:00 p.m. The event will take place at Bench Warmers Bar and Grill located at 440 W. Sanilac Road in Sandusky.
The silent auction of fall and holiday décor event will be hosted by the McKenzie Auxiliary to raise funds to support the purchase of IV pumps and poles, equipment commonly used in several areas within the organization including EMS, the emergency room, inpatient rooms, and surgical services.
Local sponsors can create or purchase their own holiday décor (centerpieces, wreaths, trees, porch decorations, wall decor and more) and display it at their place of business through November 9, when everything will be moved to Bench Warmers. On November 10, doors will open at 7:00 p.m. with bidding until 9:00 p.m. New this year will be a photo booth, sponsored by Jensen Bridge & Supply Company, which will provide an easy way for guests to capture their "ugly sweater" moment with friends! Attendees can also indulge in drinks, appetizers, along with the silent auction and raffle of holiday and fall décor while enjoying this wonderful evening for a great cause!
"The current equipment is decades old and has been on the radar for replacement for some time. Although the current equipment is working, it is approaching the end of its life expectancy," said Emma Navarro, Holiday Event Committee Chair. "Employees are also raising funds for this project, and we are excited to support them to see that all the current IV pumps and poles will be replaced. And yes, prizes for ugly sweaters will be awarded!"
A limited number of tickets, which are $25 in advance and $30 at the door, includes refreshments and can be purchased at the McKenzie Gift Shop, Front Lobby and Outpatient Lobby as well as at the Tribune Recorder Leader in Sandusky and from any member of the McKenzie Auxiliary. The event is for adults only (21 and up).
For more information about sponsorships and the "Eat, Drink, & Be Ugly" event, contact Emma Navarro at 61elnavarro@gmail.com or 810-705-6969.