9 Signs You May Have Fibromyalgia
Category: LiveSmart
Posted On:
Written By:

Baldwin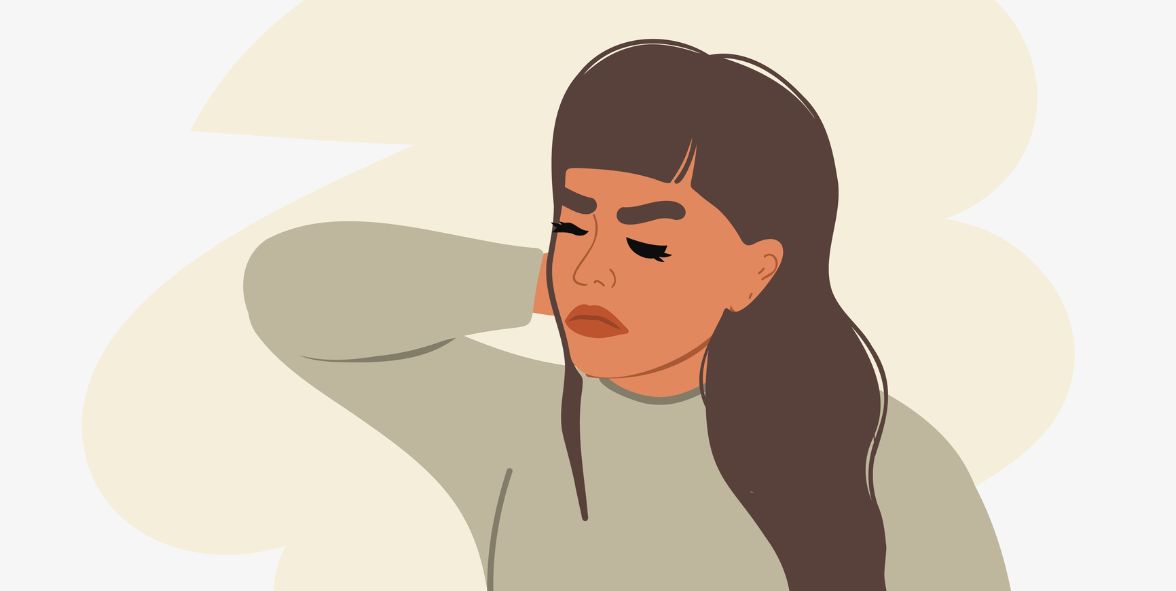 Fibromyalgia is hard to diagnose, but these are some of the most common symptoms.
Do you have pain throughout your body? Do you feel fatigued no matter what you do? If you have these and other symptoms, and you haven't found another reason for your pain and fatigue, you may have fibromyalgia.
Fibromyalgia is a condition that affects about 4 million people in the U.S. It is a chronic disorder that causes widespread pain, stiffness and tenderness throughout the body. People with the condition often experience fatigue and have trouble sleeping. They may also have emotional and mental health issues as a result of their chronic symptoms.
If you suspect you have fibromyalgia or have any of the symptoms listed below, it is best to see a doctor. Although there is no specific test that can definitively tell if a person has fibromyalgia, tests can be done to check for other possible causes of symptoms. Often a diagnosis is made based on the symptoms a person is having after having ruled out other medical causes.
Symptoms of Fibromyalgia
Think you might have fibromyalgia? Here are common symptoms of the condition:
Widespread pain and stiffness throughout the body – the pain is often described as aching, throbbing or burning
Extreme fatigue
Trouble sleeping
Depression and anxiety
Headaches
Brain fog, including problems with thinking, memory and concentration
Sensitivity to light, noise, temperature and odors
Numbness or tingling in the arms and legs
Digestive issues
Risk Factors for Fibromyalgia
It is not known what causes fibromyalgia, but people who have the disorder often exhibit a heightened sensitivity to pain. The most common risk factors include:
Sex – Women are twice as likely as men to have the condition.
Age – Although people can be diagnosed at any age (even children), most people are diagnosed during middle age.
Autoimmune disorders – People who have lupus or rheumatoid arthritis are more likely to develop fibromyalgia.
Family history – There may be a tendency for this condition to run in families.
Other risk factors – There may be a link between other factors and fibromyalgia, but more research needs to be done to confirm the association. These include having viral infections, repetitive stress injuries or experiencing a stressful or traumatic event, such as a car accident. Obesity may also possibly increase your risk.
Fibromyalgia Treatment
There is no cure for fibromyalgia, but many symptoms of the condition can be treated with medication and self-management strategies. In addition to taking medication to manage pain and inflammation, some of these lifestyle habits may help:
Exercising
Reducing stress, by doing activities such as yoga or meditation
Developing good sleep habits
Attending self-management education classes to learn how to manage the condition and improve quality of life
Getting help from a mental health professional to treat depression or anxiety
For more LiveSmart articles, visit www.McKenzieHealth.org/LiveSmart.
Copyright 2023 © Baldwin Publishing, Inc.  Health eCooks™ is a designated trademark of Baldwin Publishing, Inc. Cook eKitchen™ is a designated trademark of Baldwin Publishing, Inc. Any duplication or distribution of the information contained herein without the express approval of Baldwin Publishing, Inc. is strictly prohibited.
Date Last Reviewed: March 20, 2023
Editorial Review: Andrea Cohen, Editorial Director, Baldwin Publishing, Inc. Contact Editor
Medical Review: Perry Pitkow, MD
Learn more about Baldwin Publishing Inc. editorial policy, privacy policy, ADA compliance and sponsorship policy.
No information provided by Baldwin Publishing, Inc. in any article is a substitute for medical advice or treatment for any medical condition. Baldwin Publishing, Inc. strongly suggests that you use this information in consultation with your doctor or other health professional. Use or viewing of any Baldwin Publishing, Inc. article signifies your understanding and agreement to the disclaimer and acceptance of these terms of use.