How Many Steps Do You Really Need to Take Each Day?
Category: LiveSmart
Posted On:
Written By:

Baldwin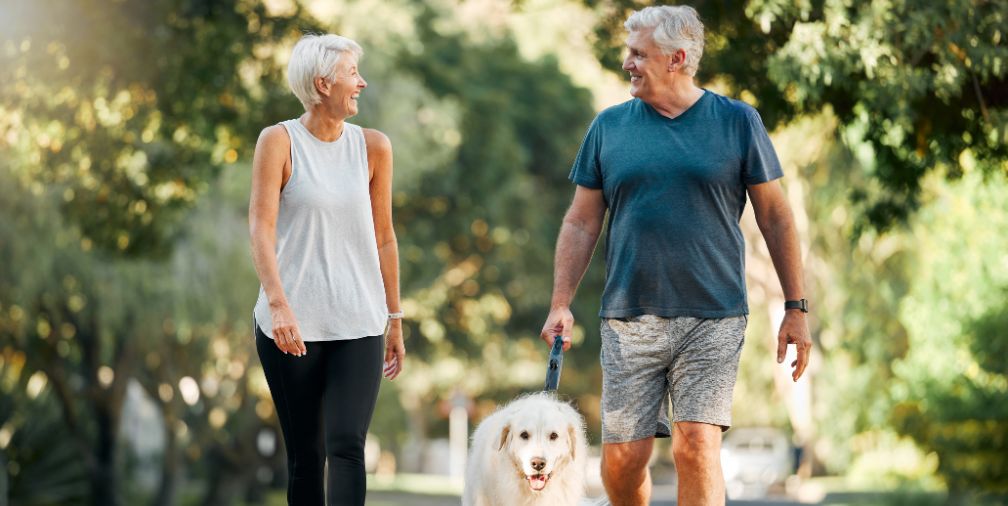 You may think you need to walk 10,000 steps a day for health benefits, but here's the truth.
Walking is one of the best things you can do for your body. Almost everyone can do it and researchers far and wide agree that it improves many aspects of your health. From keeping your heart stronger to helping you maintain weight, it's hard to deny the benefits of walking. But when it comes to how much people should walk, there's not nearly as much consensus among health experts.
You may be under the belief that the magic number you need to hit when it comes to walking is 10,000 steps a day. But while that number sounds like it was set by experts or is based on research, it actually came about from a 1965 marketing strategy, when a Japanese company created a pedometer and named it Manpo-kei, which translates to 10,000 steps meter.
So how many steps do you really need to take a day?
What the Research Says
According to a research review published in the Lancet Public Health in 2022, the risk of death was lowest in people who walked 6,000 to 8,000 steps a day if they were over the age of 60 and 8,000 to 10,000 steps a day if they were under age 60. These findings suggest there are health benefits for people who walk less than 10,000 steps a day.
How to Determine Your Ideal Step Count
If you want to set a step goal for yourself, it's best to consider where you currently are and to gradually increase that number a little at a time. Everyone will have a different starting point, so it's not realistic for everyone to have the same goal. The key is to make gradual progress and be consistent, so aim to add 500 steps or increase how much time you walk each day or every few days. Keep in mind that if you do other activities, such as swimming or biking, you may be getting adequate physical activity even if your steps don't reach a certain number.
How to Get Your Steps In
Don't think you have to get all your steps in at once for it to count. If you walk in small increments throughout the day, you'll not only add to your step count as much as if you walked all at once, but you'll also break up the times during the day that you're sitting. This is also good for your health. Keep in mind that making those steps count, by taking a brisk walk, rather than just shuffling through your day to increase your step count, will make a bigger difference to your health. So consider the quality of your steps, not just the quantity.
How Much Is 10,000 Steps Anyway?
It takes approximately 2,000 steps for the average person to walk a mile, so walking 10,000 steps would mean you walked about five miles. According to the National Institutes of Health, the average American walks 4,000 – 5,000 steps a day.
For more LiveSmart articles, visit www.McKenzieHealth.org/LiveSmart.
Copyright 2023 © Baldwin Publishing, Inc.  Health eCooks™ is a designated trademark of Baldwin Publishing, Inc. Cook eKitchen™ is a designated trademark of Baldwin Publishing, Inc. Any duplication or distribution of the information contained herein without the express approval of Baldwin Publishing, Inc. is strictly prohibited.
Date Last Reviewed: May 15, 2023
Editorial Review: Andrea Cohen, Editorial Director, Baldwin Publishing, Inc. Contact Editor
Medical Review: Andrew Overman, DPT, MS, COMT, CSCS
Learn more about Baldwin Publishing Inc. editorial policy, privacy policy, ADA compliance and sponsorship policy.
No information provided by Baldwin Publishing, Inc. in any article is a substitute for medical advice or treatment for any medical condition. Baldwin Publishing, Inc. strongly suggests that you use this information in consultation with your doctor or other health professional. Use or viewing of any Baldwin Publishing, Inc. article signifies your understanding and agreement to the disclaimer and acceptance of these terms of use.