6 Secrets for Making Comfort Food Healthier
Category: LiveSmart
Posted On:
Written By:

Baldwin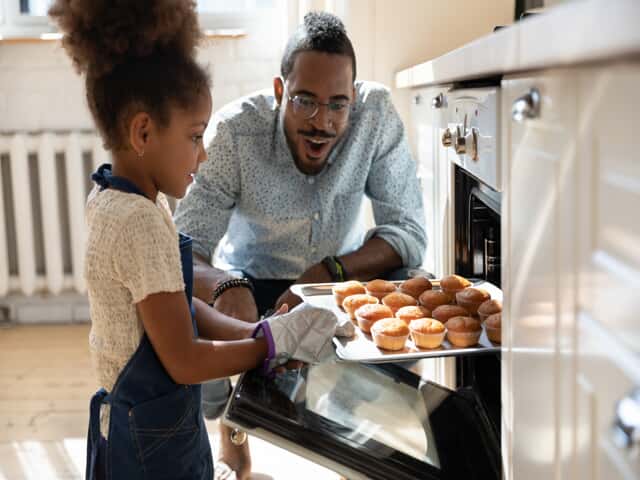 Enjoy your favorite feel-good foods with these ingredients that actually make you feel good.
When it comes to comfort foods, the dishes that rank high on our list are usually not the healthiest. Rather, they're often rich, gooey, cheesy, creamy and high in not-so-good-for-you ingredients like fat and sodium. Plus, their calorie counts are often through the roof. But these foods serve a definite purpose—they make us feel good when we've had a bad day, need a pick-me-up or are looking to warm up when it's chilly outside.
There's no reason to ditch your favorite comfort foods if you're trying to eat healthier. With a few tweaks to trim the fat, sodium and calories, you'll be able to enjoy your go-to favorites without guilt—and without sacrificing taste. By adding a few secret ingredients to the mix, you can also up the healthfulness of many comforting dishes by adding more fiber, vitamins and minerals.
Here are 6 secrets for making over your comfort food favorites:
Skip the fryer. In the mood for French fries or fried chicken? Instead of cooking these foods in lots of oil, consider using an air fryer. Food comes out as crispy as if you had fried it but uses only a fraction of the fat. You can also bake foods in the oven but they won't be quite as crispy.
Ditch the fat in creamy dishes. There are a number of ingredients you can use in place of fat-filled cream or mayo in your favorite comfort food dishes. Plain Greek yogurt is a good stand in for heavy cream, sour cream or mayo. Evaporated skim milk or light canned coconut milk can be used to make a decadent cream sauce with a fraction of the fat and calories.
Hide some veggies. Whether you're making hamburgers, burritos or cookies, there are plenty of ways to add some nutrient-dense veggies to the mix. Add shredded zucchini or mushrooms to ground beef dishes like burgers and meatloaf. Add sautéed peppers and onions to burritos and cut down on the cheese and sour cream. Sneak shredded carrots into cookies and desserts.
Add more fiber. Use fiber-rich ingredients like whole wheat flour and oats in place of white flour. This works well in foods like meatballs or meatloaf, or as a breading for chicken or a topping for casseroles. Adding veggies to your favorite recipes also ups the fiber content in addition to adding other good-for-you vitamins and minerals.
Revamp your mac n' cheese. There are many ways to lighten up this cozy comfort food. You can swap whole wheat or chickpea pasta for white pasta. You can reduce the amount of high-fat cheese but add in low-fat ricotta, cottage cheese or yogurt to keep the creaminess. Or you can mix in some good-for-you veggies like butternut squash—no one will even know it's there!
Make over your mashed potatoes. For starters, you can ditch all or some of the potatoes and use mashed cauliflower. Instead of using loads of butter and heavy cream, stick to 1 tablespoon of butter or olive oil and combine with low-sodium chicken stock to add moisture and season with fresh herbs or garlic. This adds a wow factor that is sure to please even the pickiest eaters, so no one will even notice what's missing.
For more LiveSmart articles, visit www.McKenzieHealth.org/LiveSmart.
Copyright 2022-2023 © Baldwin Publishing, Inc.  Health eCooks™ is a designated trademark of Baldwin Publishing, Inc. Cook eKitchen™ is a designated trademark of Baldwin Publishing, Inc. Any duplication or distribution of the information contained herein without the express approval of Baldwin Publishing, Inc. is strictly prohibited.
Date Last Reviewed: November 17, 2022
Editorial Review: Andrea Cohen, Editorial Director, Baldwin Publishing, Inc. Contact Editor
Medical Review: Jane Schwartz, RDN, CLT
Learn more about Baldwin Publishing Inc. editorial policy, privacy policy, ADA compliance and sponsorship policy.
No information provided by Baldwin Publishing, Inc. in any article is a substitute for medical advice or treatment for any medical condition. Baldwin Publishing, Inc. strongly suggests that you use this information in consultation with your doctor or other health professional. Use or viewing of any Baldwin Publishing, Inc. article signifies your understanding and agreement to the disclaimer and acceptance of these terms of use.