How to Take Medication Correctly
Category: LiveSmart
Posted On:
Written By:

Baldwin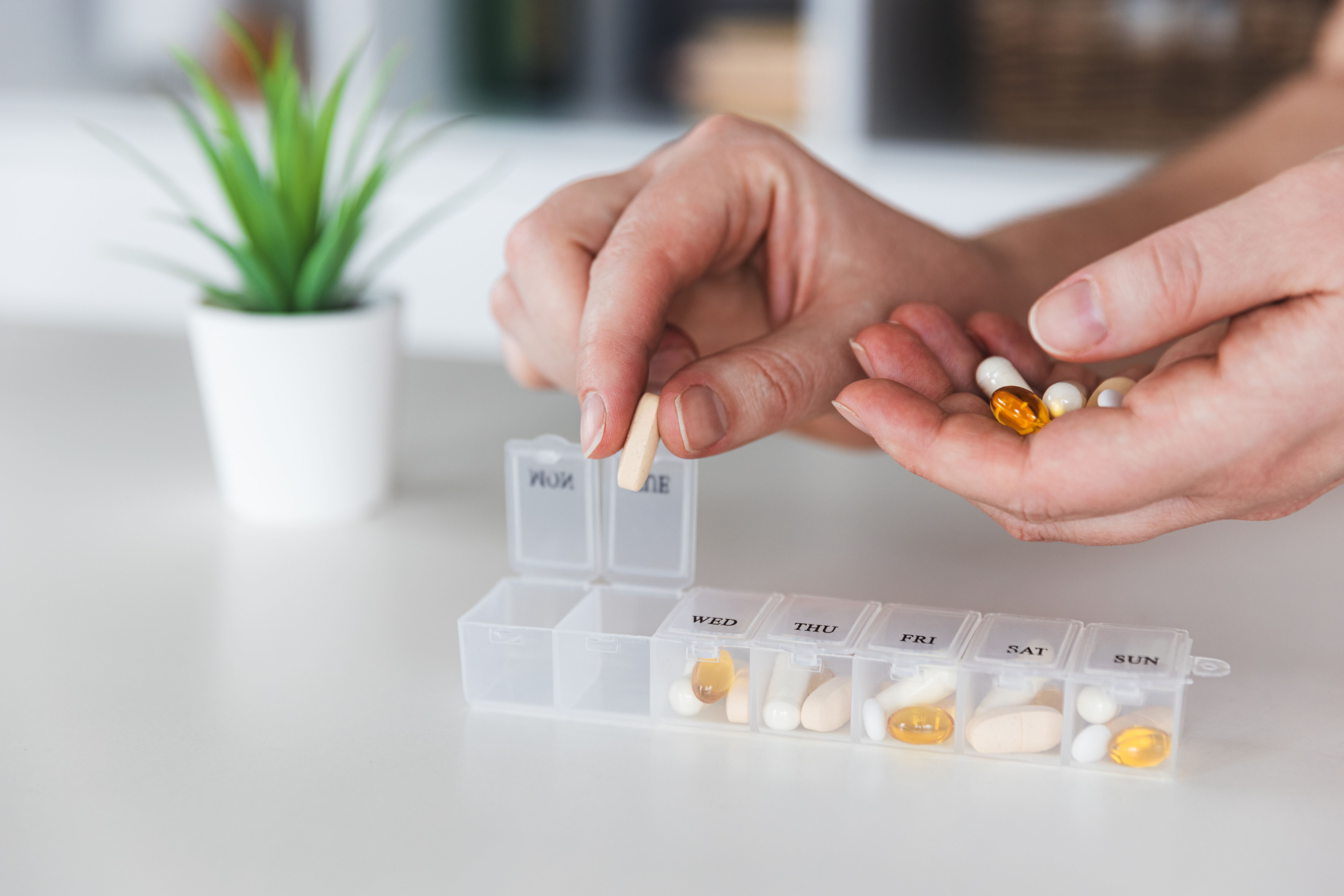 Medication helps you stay healthier, but only if you take it properly. These tips help you do so.
When it comes to staying healthy, it's important to take medication as prescribed by your doctors. This is true when you have a chronic condition—such as high blood pressure, high cholesterol or diabetes—as well as when you have been prescribed medication to treat an acute illness, like bronchitis.
If you are prescribed medication, it's important to know some important details about what you're taking. Ask your doctor or pharmacist any questions you may have, such as:
What is the medication used for?
How long should I take it?
What are the side effects?
Does it interact with other medicines I take?
How will I know if it's working?
Although medication can be an effective part of treating chronic and acute illnesses, many people don't take medications prescribed to them. Here are some common reasons people don't take their medication—and how you can get around these issues:
"It's too hard to take all these pills." Discuss any issues you're having with your doctor if you are having a hard time taking so many pills or keeping track of them. To make it easier to remember to take your medication, take pills at the same time each day, connect daily routines with taking your medication, use a pill box to organize medications and create a log to keep track of what you take and when to take it.
"I feel fine so I don't need the medication anymore." Many medications that help manage chronic conditions don't make you feel different when they're working. But don't stop taking them because they help prevent future illness or medical complications. If you are prescribed antibiotics for an infection, you may feel better before you've finished the medication, but it is very important to take all antibiotics prescribed so the infection doesn't come back again.
"My meds make me feel sick." Some medications have side effects that go away over time. If they don't, ask your doctor if you can take a different medication or if there are things you can do to minimize side effects, such as taking drugs with food, staying hydrated or changing your diet.
"This medication costs too much." Ask your doctor if it's possible to switch to a generic or less expensive medication. You may also be able to find discounts on some medications or may be eligible for financial assistance.
If there are any reasons you no longer want to take a specific medication, talk to your doctor first. You should never stop a medication on your own because it may be dangerous to do so.
For more LiveSmart articles, visit www.McKenzieHealth.org/LiveSmart.
Copyright 2022 © Baldwin Publishing, Inc. All rights reserved.  Health eCooking® is a registered trademark of Baldwin Publishing, Inc. Cook eKitchen™ is a designated trademark of Baldwin Publishing, Inc. Any duplication or distribution of the information contained herein without the express approval of Baldwin Publishing, Inc. is strictly prohibited.
Date Last Reviewed: August 3, 2022
Editorial Review: Andrea Cohen, Editorial Director, Baldwin Publishing, Inc. Contact Editor
Medical Review: Perry Pitkow, MD
Learn more about Baldwin Publishing Inc. editorial policy, privacy policy, ADA compliance and sponsorship policy.
No information provided by Baldwin Publishing, Inc. in any article is a substitute for medical advice or treatment for any medical condition. Baldwin Publishing, Inc. strongly suggests that you use this information in consultation with your doctor or other health professional. Use or viewing of any Baldwin Publishing, Inc. article signifies your understanding and agreement to the disclaimer and acceptance of these terms of use.