McKenzie Offering $15 Sports Physicals Now Through August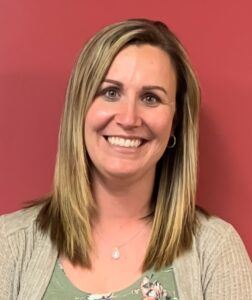 Making it easier for students to receive sports physicals ahead of the next school year, McKenzie Health System is offering $15 sports physicals for all local students. If a student has received their annual wellness visit recently from a McKenzie family provider, they can simply bring their form in to that office for completion at no additional cost.
Those students who attend Carsonville-Port Sanilac Schools, Croswell-Lexington Schools, Peck Schools, or Sandusky Schools and need a sports physical can contact their local school office for more information.
Sports physical clinics are scheduled for:
Carsonville-Port Sanilac (CPS) Schools:

June 16, 2-4 p.m. with Dr. Mark English at CPS High School

Croswell-Lexington Schools:

July 29, 8-11:30 a.m. and 1-4 p.m. at McKenzie Croswell Clinic

Peck Schools:

August 2, 9 a.m.-noon at Peck Medical Center

Sandusky Schools:

August 2, 9 a.m.-noon, with Nurse Practitioner Mike Lewis and
Nurse Practitioner Brandy Trepkowski at Sandusky High School
"We always encourage students to come in for their annual wellness visit where we can assess overall health and wellness and have a conversation about how they are doing overall," said Heather Chambers, Director of Healthcare Practices at McKenzie Health System. "For those not taking advantage of their annual wellness visit, we are happy to offer affordable sports physicals as an option."
Annual wellness visits are more thorough than sports physicals and are covered by insurance. They include immunizations, nutrition and health, lab work and preventative care. Children and teen students who don't have insurance or aren't due for an annual wellness visit can take advantage of $15 sports physicals this summer. Typically, sports physicals are required for student athletes to ensure they are healthy enough to participate in extracurricular activities.
If students are interested in an annual wellness exam and do not currently have a family healthcare provider, a complete list of McKenzie providers can be found at www.McKenzieHealth.org.