McKenzie Health System's "Healthy Living…Together" Offers Organizing Tips on Sept. 20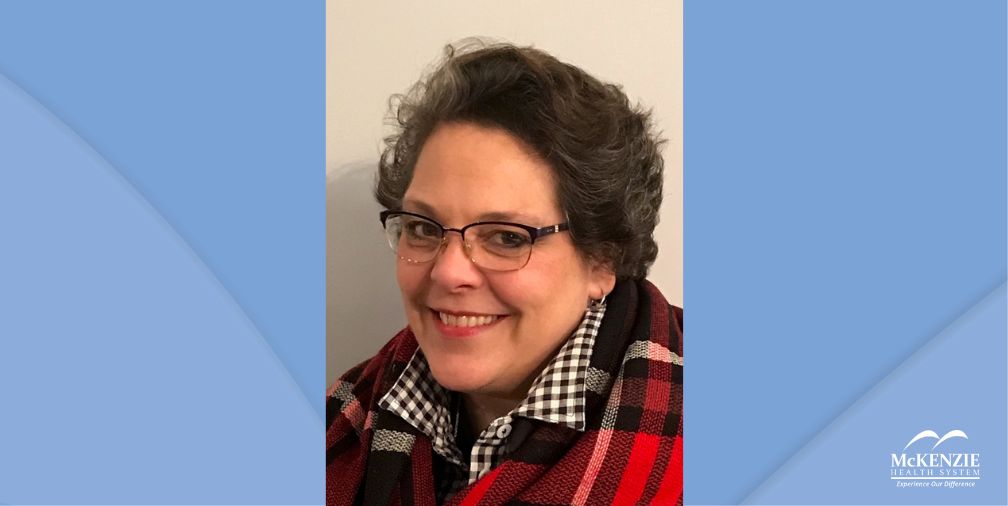 Photo: Connie Kramer, Integrit Cleaning & Organizing Service
With a wealth of "Organizing Tips," the next "Healthy Living…Together" from McKenzie Health System will welcome Connie Kramer of Integrit Cleaning & Organizing Service on September 20 at 12 noon.
Registration for the free "Organizing Tips" session is available at www.McKenzieHealth.org/Healthy-Living. The live session includes the ability to watch via Zoom or call in via phone; it will also be recorded and shared via McKenzie Health System's YouTube channel and Facebook page. Speakers are on video so participants can see and hear them; participants will be able to type interactive questions and comments for the Q&A discussion.
"If you need to do a little fall cleaning, organizing or updating your space, this will be the perfect session for you!" said Nina Barnett, Public Relations and Foundation Coordinator at McKenzie Health System. "Connie has a lot of simple tips for getting organized and staying organized so you can spend more time doing the things you love the most."
Future Healthy Living…Together events include:
· October 18, Medicare/Medicaid: Kari Granz, Program Coordinator, Thumb Community Health Partnership
· November 15, Sleep—The Best Ways to Get What You Need and Easy Home Workouts: Jennifer Long, Director of Rehab Services, McKenzie Health System; and Veronica Byrne, Physical Therapist, McKenzie Health System
Healthy Living…Together is a project developed by McKenzie Health System in collaboration with the Sanilac County Health Department, MSU Extension, Great Start Collaborative Sanilac, and Sanilac County Community Mental Health.