McKenzie Health System's "Healthy Living…Together" Delves into Medicare and Medicaid with Local Experts on October 18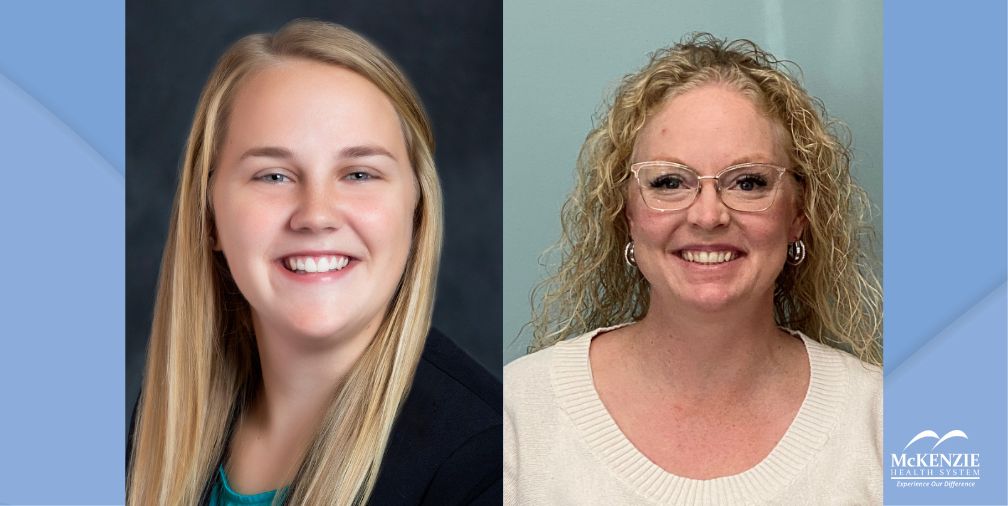 Image of: Kari Granz, BBA, Program Coordinator, Thumb Community Health Partnership &
Alecia J. Parks, LMSW, McKenzie Health System, Medicare Navigator, Social Worker
Medicare and Medicaid programs, eligibility, and deadlines can be overwhelming for many. To simplify and clarify the entire process, the next "Healthy Living…Together" from McKenzie Health System will convene Kari Granz, the Program coordinator at Thumb Community Health Partnership, and Alecia J. Parks, McKenzie Health System Medicare Navigator and Social Worker, to discuss the ins and outs of Medicare and Medicaid on Wednesday, October 18 at noon. Registration for the free seminar is now available at www.McKenzieHealth.org/Healthy-Living. The live session includes the ability to watch via Zoom or call in via phone; it will also be recorded and shared via McKenzie Health System's YouTube channel and Facebook page. Speakers are on video so participants can see and hear them; participants will be able to type interactive questions and comments for the Q&A discussion.
"Medicare and Medicaid provide important health coverage for seniors across the state, but that doesn't mean enrollment and participation in these programs is always easy," said Nina Barnett, Public Relations and Foundation Coordinator at McKenzie Health System and Healthy Living Together Committee Chair. "We are thrilled to have two local experts join us who can answer all of your questions, help you streamline paperwork, and get the most out of your enrollment."
The last Healthy Living…Together event of 2023 is scheduled for November 15. The topic is on Sleep—The Best Ways to Get What You Need and Easy Home Workouts, and the guest speakers will be McKenzie staff Jennifer Long, Director of Rehabilitation Services and Veronica Byrne, Physical Therapist.
Healthy Living…Together is a project developed by McKenzie Health System in collaboration with the Sanilac County Health Department, MSU Extension, Great Start Collaborative Sanilac, and Sanilac County Community Mental Health.