A Back-to-School Checklist for Parents
Category: LiveSmart
Posted On:
Written By:

Baldwin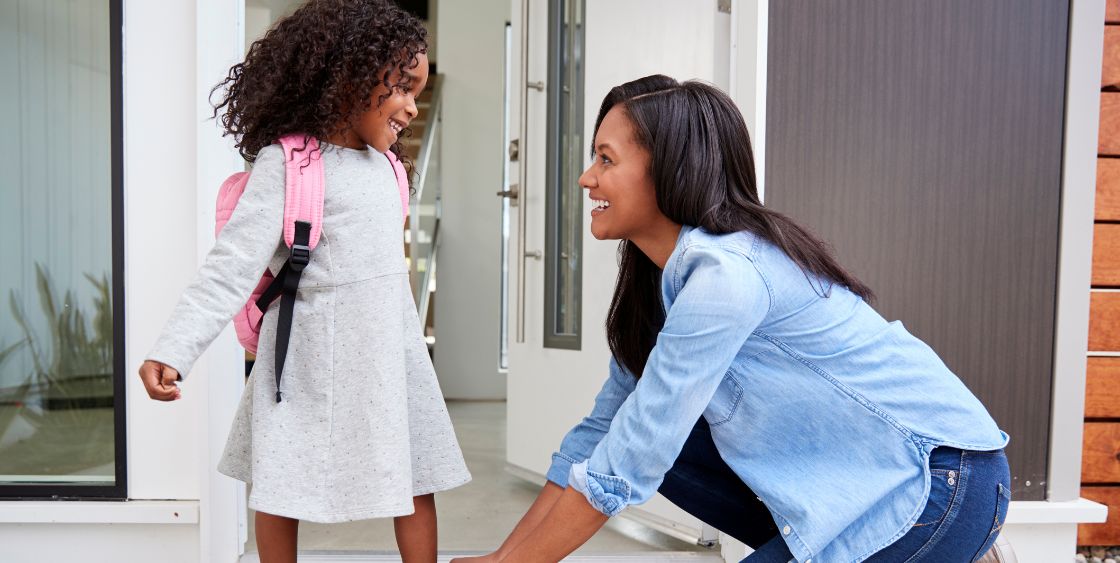 Ease the transition of kids going back to school by doing these things before school starts.
As summer draws to a close, it may be time to kick things into high gear so your kids (and you!) are ready for the school year to begin. The kids may not be thinking of school yet, or they may be excited or anxious for classes to start. Whatever the sentiment, it's helpful to make a checklist of things that need to get done so everyone is prepared once the calendar officially switches over from the carefree days of summer to the first days of a fresh school year.
Getting everyone in the family ready now will help ease the transition and can calm nerves. It can get kids excited for what's to come and lower your stress levels. The time you take to get everyone in back-to-school mode can go a long way in having happier and more well-adjusted kids (and saner parents) when the alarm goes off on that very first day.
Ready to get started? Do these things before school begins:
Schedule appointments. Whether your child is due for a check-up, an eye exam, a haircut, a dental cleaning or a sports physical, now is the time to get those appointments on your calendar.
Sign up for fall activities. If you haven't already done so, discuss what sports, after-school activities and programs your child is interested in, and make sure you sign up on time.
Make plans for before and after-school care. Make sure everything is set if you need before- or after-school care or need to arrange for rides to kids' activities or help with homework while you're at work.
Start filling your calendar. As information arrives from school, teams and organizations associated with your child's activities, put all dates and details into your calendar. There's a lot going on at the beginning of the school year, so it's easy to forget things.
Go shopping. Make a list of what each child needs, from clothing and shoes to backpacks and school supplies. Also check whether you need to buy uniforms or equipment for sports teams or activities. Make shopping into a family affair or take each child for a one-on-one outing.
Transition to school routines. Now is the time to start easing into bedtimes, wake times and meal times that will need to be followed during the school year. This way it won't be as difficult to get everyone up and ready when school begins.
Do some meal planning. It may be too early to start preparing meals for the school year, but it's not too early to plan for how everyone will eat when schedules get busy. Take some time to discuss healthy meal options for breakfasts, lunches, dinners and snacks with kids.
Talk about school with kids. Getting ready to go back to school can be met with very mixed emotions. Spend some time talking with kids about how they feel. Are they excited? What worries them? What can you do to ease their transition? The more openly you can talk, the more likely kids will feel supported and ready to hit the ground running when school begins.
For more LiveSmart articles, visit www.McKenzieHealth.org/LiveSmart.
Copyright 2023 © Baldwin Publishing, Inc.  Health eCooks® is a registered trademark of Baldwin Publishing, Inc. Cook eKitchen™ is a designated trademark of Baldwin Publishing, Inc. Any duplication or distribution of the information contained herein without the express approval of Baldwin Publishing, Inc. is strictly prohibited.
Date Last Reviewed: June 16, 2023
Editorial Review: Andrea Cohen, Editorial Director, Baldwin Publishing, Inc. Contact Editor
Medical Review: Perry Pitkow, MD
Learn more about Baldwin Publishing Inc. editorial policy, privacy policy, ADA compliance and sponsorship policy.
No information provided by Baldwin Publishing, Inc. in any article is a substitute for medical advice or treatment for any medical condition. Baldwin Publishing, Inc. strongly suggests that you use this information in consultation with your doctor or other health professional. Use or viewing of any Baldwin Publishing, Inc. article signifies your understanding and agreement to the disclaimer and acceptance of these terms of use.