McKenzie Autumn Benefit Committee Announces Kenny Rogers Tribute Events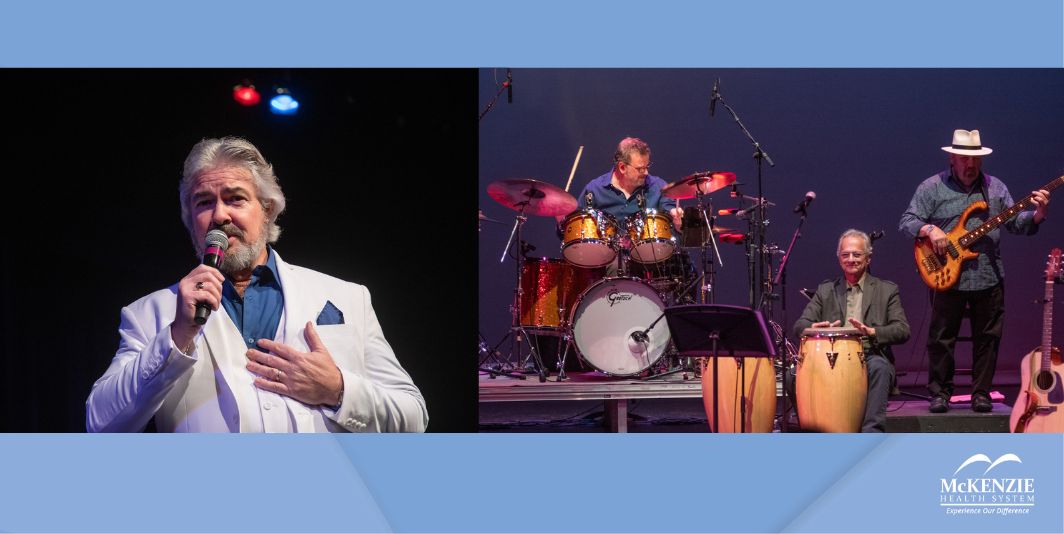 McKenzie Health System is thrilled to announce this year's Autumn Benefit will welcome the timeless music of the legendary Kenny Rogers! This two-day event includes a dinner concert, taking place on Thursday, September 21, and an outdoor concert on Friday, September 22, all at Beagio's Banquet Hall in Kingston. Both concerts feature Saginaw Sheriff Bill Federspiel bringing Kenny's songs back to life, with special guests Shirley Pratt, Edgar Struble, and members of the Kenny Rogers Group, the actual band that backed Kenny Rogers for 40+ years from Carnegie Hall to the Grand Ole Opry, playing to over 40 million fans.
The proceeds of this year's Autumn Benefit will go toward the construction of the new McKenzie Health System hospital facility being planned in Sandusky.
The event is expected to bring in hundreds of guests on both nights, with doors opening at 6:00 pm, followed by the concert at 7:30 pm. Tickets for Thursday evening's fundraiser include a delicious buffet dinner and a cash bar. The Friday evening event will be in a casual outdoor setting with chair seating close to the stage and available lawn seating. Guests purchasing the lawn seat tickets are encouraged to bring a blanket or lawn chair as they comfortably enjoy the concert. Please note food will not be served on the second night. Attendees should dress appropriately for the weather; should inclement weather occur, the event will be moved inside.
All funds from the event will go toward the new hospital build. McKenzie Health System's vision for their new facility is to ensure the care the community requires and deserves is available in the Sanilac County region for decades to come. The new facility is being designed to meet the technology and efficiency demands of delivering healthcare into the future. Rather than update the current facility, which is showing expected signs of aging and is not conducive for the future of healthcare, McKenzie Health System has decided to build from the ground up, which provides the most cost effective, efficient option that also provides room for future growth.
Multiple sponsorship opportunities for the Autumn Benefit events are available and, depending on the level of commitment, may include complimentary tickets, social media posts, logo on the event website, advertising, promotion, stage banner, meet the band, and more.
Tickets and sponsorships can be purchased online at www.McKenzieHealth.org/Autumn-Benefit. To inquire about the events or for assistance in purchasing tickets and sponsorships, contact Nina Barnett at 810-648-6127 or NBarnett@McKenzieHealth.org.