These Greens Are the Healthiest Foods You Can Eat
Category: LiveSmart
Posted On:
Written By:

Baldwin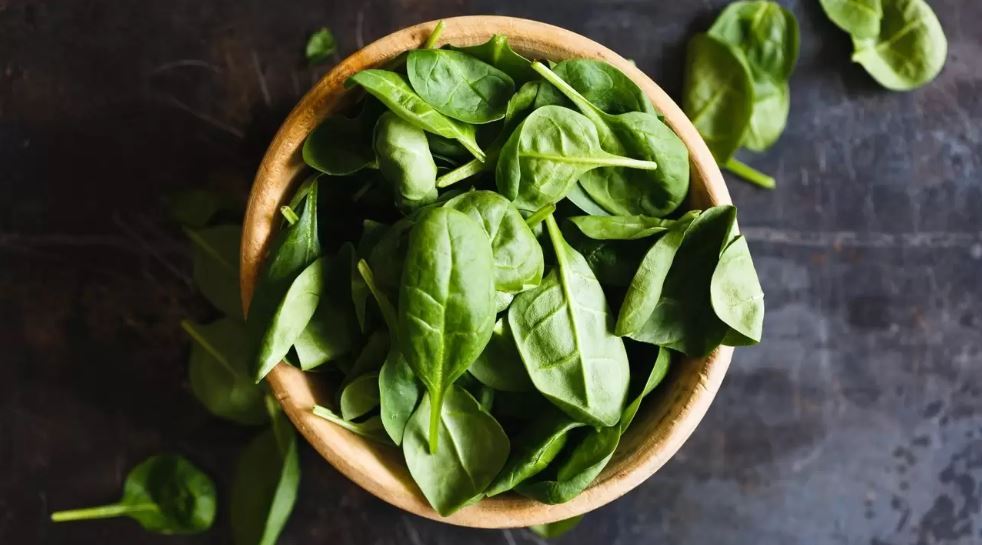 Fill your plate with these delicious and nutritious veggies for better health.
There are many whole plant-based foods that are considered healthy, but few foods can rival the nutrition profile of dark green leafy vegetables. They're packed with vitamins, minerals, antioxidants and fiber. They're low in calories, contain nearly no fat or sodium, and fill you up. As an added bonus, they taste great!
Leafy green vegetables are powerhouses when it comes to nutrition. They have been linked to lower rates of obesity, heart disease, high blood pressure and other chronic health conditions, including cancer and diabetes. These vegetables are also versatile—most veggies can be eaten raw in salads or you can steam them, sauté them or add them to stir fries, soups, casseroles and stews. You can even roast kale to make crispy, crunchy chips!
Add more of these green veggies to your plate:
Kale – This dark green leafy vegetable is one of the most nutrient-dense vegetables on the planet. One cup contains 684% of the vitamin K, 206% of the vitamin A and 134% of the vitamin C you need in a day. Kale also has calcium, potassium, manganese and copper. Additionally, it contains beta carotene and lutein, two powerful antioxidants that may help lower your risk of cancer and other diseases caused by oxidative stress.
Collard Greens – Similar to kale but with slightly thicker and more bitter leaves, one cup of collard greens contains 1045% of the vitamin K you need in a day. That makes it one of the best sources of this vitamin, which is important for blood clotting and bone building. It's also a good source of vitamins A and C, as well as calcium and folate. In fact, collard greens are one of the best plant sources of calcium.
Spinach – This veggie rivals kale and collard greens in being a nutritional superstar. It is loaded with vitamins A, C and K, as well as iron, potassium, folate and fiber. Spinach also contains the antioxidants beta carotene and lutein.
Romaine – This is one of the most popular green leafy vegetables and takes center stage in salads, especially Caesar salad. It has only about 8 calories per cup but is high in fiber. It is also packed with vitamins A, C and K, as well as calcium, magnesium, potassium and phosphorus.
Arugula – This slightly peppery leafy green makes a great addition to salads and is packed with nutrients, including vitamins A, B9 and K. It is also one of the best sources of dietary nitrates. These may help reduce blood pressure, although more research is needed.
Swiss Chard – This vegetable sports dark green leaves on stalks that come in a rainbow of colors, including red, orange, yellow and purple. It is a good source of vitamins A, C and K, as well as potassium, magnesium and manganese. Additionally, Swiss chard is loaded with antioxidants.
Bok Choy – This cruciferous vegetable is in the same family as cabbage, broccoli and Brussels sprouts. It contains vitamins C, E and K, as well as calcium, iron, folate, magnesium, phosphorus and selenium. Bok choy is often added to Chinese dishes such as stir fries.
For more LiveSmart articles, visit www.McKenzieHealth.org/LiveSmart.
Copyright 2022 © Baldwin Publishing, Inc. All rights reserved.  Health eCooking® is a registered trademark of Baldwin Publishing, Inc. Cook eKitchen™ is a designated trademark of Baldwin Publishing, Inc. Any duplication or distribution of the information contained herein without the express approval of Baldwin Publishing, Inc. is strictly prohibited.
Date Last Reviewed: August 15, 2022
Editorial Review: Andrea Cohen, Editorial Director, Baldwin Publishing, Inc. Contact Editor
Medical Review: Jane Schwartz, RDN, CLT
Learn more about Baldwin Publishing Inc. editorial policy, privacy policy, ADA compliance and sponsorship policy.
No information provided by Baldwin Publishing, Inc. in any article is a substitute for medical advice or treatment for any medical condition. Baldwin Publishing, Inc. strongly suggests that you use this information in consultation with your doctor or other health professional. Use or viewing of any Baldwin Publishing, Inc. article signifies your understanding and agreement to the disclaimer and acceptance of these terms of use.