McKenzie Health System Earns Level 3 Geriatric Emergency Department Recertification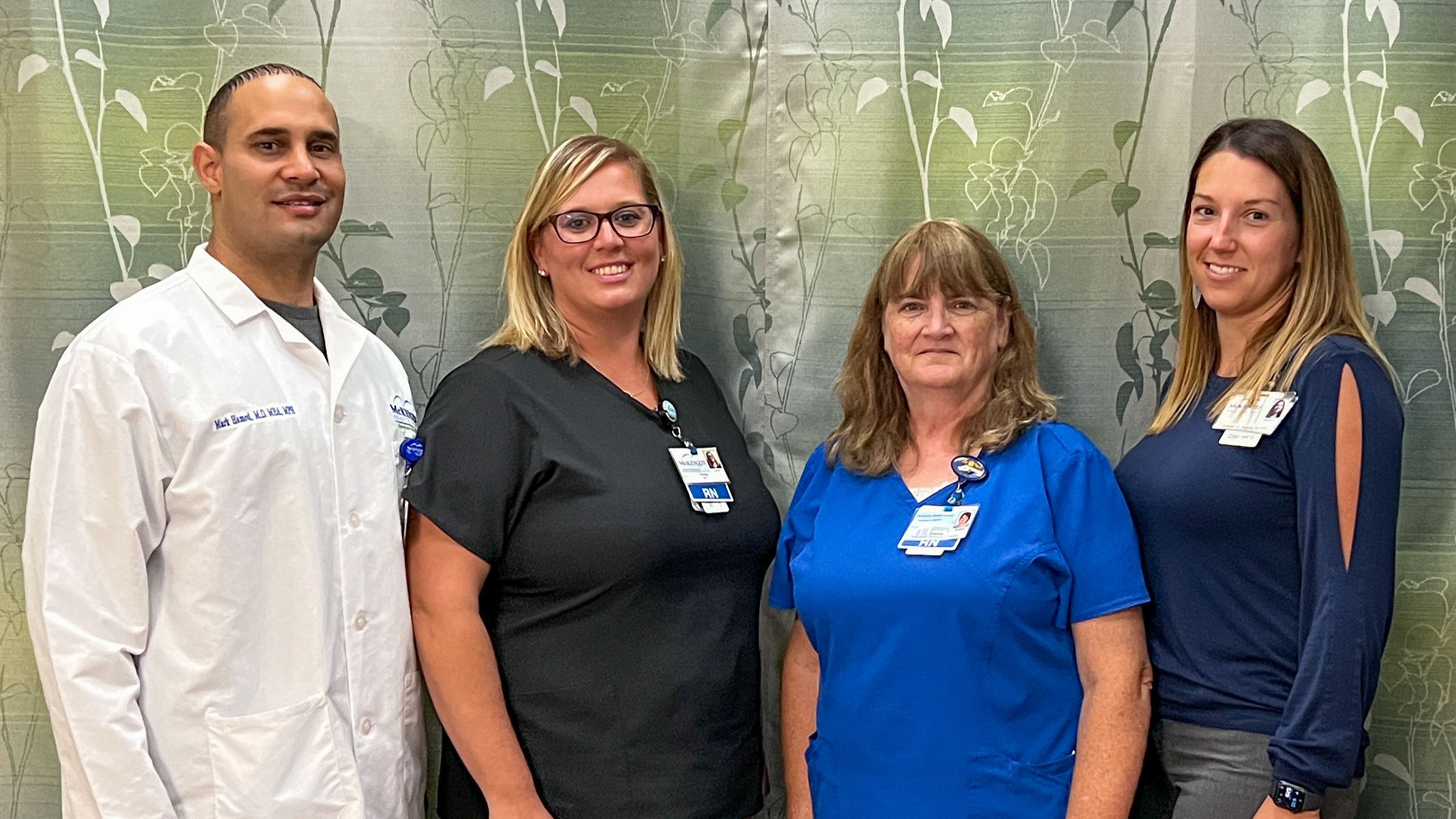 McKenzie Health System recently earned their recertification as a Level 3 Geriatric Emergency Department from the American College of Emergency Physicians. The Geriatric Emergency Department Accreditation (GEDA) recognizes emergency departments that provide "excellent care for older adults."
The American College of Emergency Physicians, with support from the Gary and Mary West Health Institute and John A. Hartford Foundation, developed the GEDA program to highlight institutions that excel in their care for older adults. The college recognized the "remarkable team of interdisciplinary leaders," including Dr. Mark Hamed and Registered Nurse Konni Phillips of McKenzie Health System. The acknowledgement recognized the organization's focus on the "highest standards of care for your community's older adults."
"Every community member is important to McKenzie Health System and focusing on different groups, such as our older population, allows us to consider issues they may experience as part of the aging process," shared Rebecca Stoliker, Director of Nursing Services. "How we interact with patients, including preserving their dignity, being compassionate, and listening to what they are trying to tell us are all critical parts of care. We are honored to be recognized for the standard of care we deliver and recognize that the entire McKenzie team plays a part in helping us achieve and maintain these certifications.
"With an aging population growing throughout the country, it is important to focus on meeting any special needs those senior adults may have when they arrive for care,
added Steve Barnett, McKenzie CEO and President. "Members of our team are trained in meeting those needs and so I'm very proud of them and of the hard work and dedication they demonstrate by providing the best care for our entire community."
The Geriatric Emergency Department Accreditation Board of Governors will also provide specific feedback to support McKenzie Health System's work in geriatric treatment. The voluntary GEDA program, which includes three levels similar to trauma center designations, provides criteria and goals for emergency clinicians and administrators to target. The accreditation process provides more than two dozen best practices for geriatric care and the level of accreditation achieved depends upon how many of these best practices an emergency department is able to meet. A Level 3 emergency department must incorporate many of these best practices, along with providing interdisciplinary geriatric education as well as the availability of appropriate equipment and supplies.
The GEDA program is the culmination of years of progress in emergency care of older adults. In 2014, the American College of Emergency Physicians along with Society for Academic Emergency Medicine, Emergency Nurses Association and American Geriatrics Society, developed and released geriatric ED guidelines, recommending measures ranging from adding geriatric-friendly equipment to specialized staff to more routine screening for delirium, dementia and fall risk, among other vulnerabilities.