How Much Exercise Do Kids Need?
Category: LiveSmart
Posted On:
Written By:

Baldwin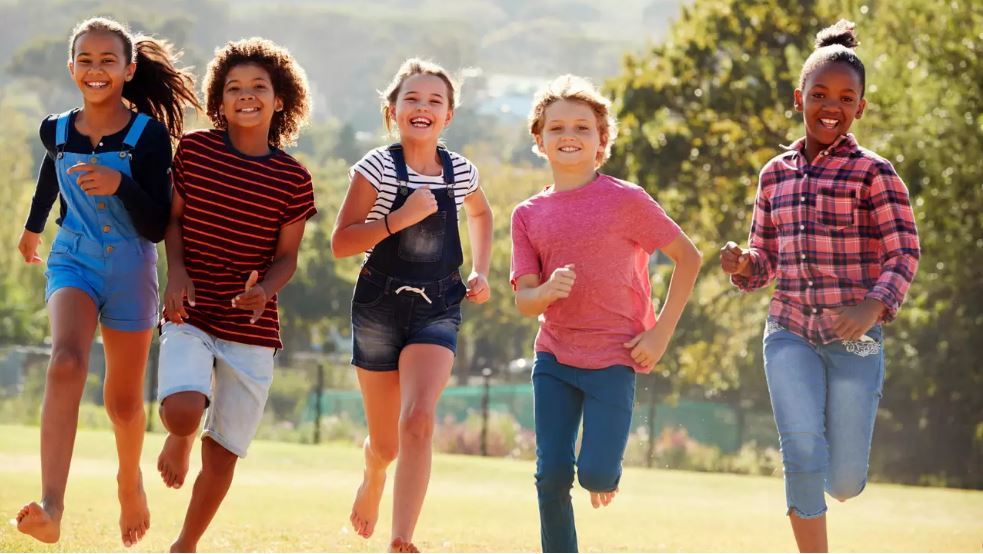 Physical activity is important for kids, but do you know how much and what kind is best?
Childhood obesity is a serious problem in the U.S., and it is becoming more serious by the day. Over 30% of children are currently considered overweight or obese, making it the most common chronic disease of childhood.
Being overweight as a child not only has negative consequences at a young age, but sets the stage for other health problems to develop later in life, such as high blood pressure, diabetes, heart disease and even cancer.
One way to combat obesity in children and to set the stage for kids to develop healthy lifelong habits is to encourage them to be more physically active. But how much exercise do kids actually need?
Although there's not a magic number that differentiates healthy from unhealthy children or those who are overweight from those who are normal weight, guidelines from the Department of Health and Human Services recommend that children ages 6 and older get at least an hour a day of moderate or vigorous aerobic activity. This includes activities such as:
Running
Bicycling
Swimming
Dancing
Brisk walking
Hiking
Skipping rope
Cross-country skiing
Ice skating
Martial arts
Playing sports such as soccer, tennis, basketball, baseball/softball or football
It is also recommended that children participate in muscle-strengthening activities at least three days a week. This includes activities such as:
Body weight activities, such as push-ups, sit-ups, squats or pull-ups
Rope or tree climbing
Swinging on playground equipment
Lifting weights or using resistance bands (age-appropriate)
Games like tug of war
Some forms of yoga
Additionally, children should do bone-strengthening activities at least three days a week, such as:
Running
Hopping
Skipping
Jumping
Sports involving jumping and quick changes in direction
Many activities may cover more than one category at the same time. For example, playing basketball is an aerobic activity that also strengthens bones and muscles.
Your child doesn't have to be involved in organized sports to get in enough physical activity. Running around the playground and just letting kids be kids can keep them active and moving. If your child likes to climb, bring them to a jungle gym or climbing wall. If they like to explore, go on a hike through the woods. Even if reading is their favorite activity, take a walk to the local library to pick out a new book.
The possibilities for incorporating physical activity into a child's day are endless and the importance of instilling a love of movement is priceless. By finding ways to get your child to embrace exercising, you'll not only lower the chance of them being overweight, but will encourage a healthy habit mindset that will serve them well throughout their life.
 For more LiveSmart articles, visit www.McKenzieHealth.org/LiveSmart.
Copyright 2022 © Baldwin Publishing, Inc. All rights reserved.  Health eCooking® is a registered trademark of Baldwin Publishing, Inc. Cook eKitchen™ is a designated trademark of Baldwin Publishing, Inc. Any duplication or distribution of the information contained herein without the express approval of Baldwin Publishing, Inc. is strictly prohibited.
Date Last Reviewed: July 19, 2022
Editorial Review: Andrea Cohen, Editorial Director, Baldwin Publishing, Inc. Contact Editor
Medical Review: Andrew Overman, DPT, MS, COMT, CSCS
Learn more about Baldwin Publishing Inc. editorial policy, privacy policy, ADA compliance and sponsorship policy.
No information provided by Baldwin Publishing, Inc. in any article is a substitute for medical advice or treatment for any medical condition. Baldwin Publishing, Inc. strongly suggests that you use this information in consultation with your doctor or other health professional. Use or viewing of any Baldwin Publishing, Inc. article signifies your understanding and agreement to the disclaimer and acceptance of these terms of use.