McKenzie Health System's "Healthy Living…Together" to Share the Joy of Reading on March 16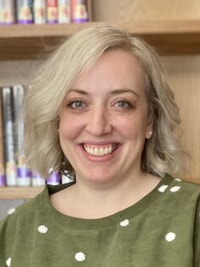 Jessica Rivett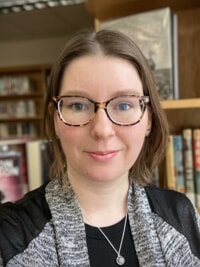 Nicole Markel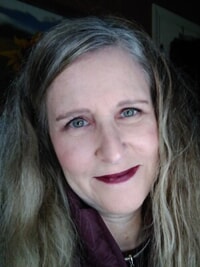 Kim Hurlburt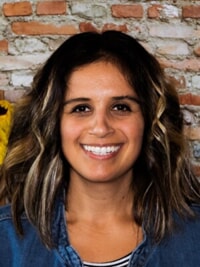 Julie Gutierrez-Albrecht
Sanilac County, Mich. – In honor of National Reading Month (and Dr. Seuss' birthday!), McKenzie Health System's virtual "Healthy Living…Together" seminar on March 16 will focus on "Reading Across the Generations" with Jessica Rivett and Nicole Markel from Sandusky District Library and "Talking is Teaching" with Kim Hurlburt and Julie Gutierrez-Albrecht from Great Start Collaborative-Sanilac.
The live webinar is free, and participants will have the opportunity to watch via Zoom or call in via phone; it will also be recorded and shared via McKenzie Health System's YouTube channel and Facebook page. Speakers will be on video so participants can see and hear them; participants will be able to type interactive questions and comments for the Q&A discussion.
"No matter what your age, a book or magazine can open up your world to magic, knowledge and fun, and we are thrilled to celebrate National Reading Month with the Sandusky District Library and Great Start Collaborative-Sanilac," said Louise Blasius, LMSW, LPC, Director of Human Services at McKenzie Health System and Healthy Living Together Committee Chair. "You can look forward to new inspiration, new ideas for reading, and the latest information on the importance of reading to and with your kids."
Community members can register for each free event at 810-648-6117 or www.McKenzieHealth.org/Healthy-Living-Together
Additional dates and topics include:
April 20, Your Mental Wellbeing in 2022

Man Therapy - Kari Granz, Program Coordinator, Thumb Community Health Partnership
Mental Health - Nicole Beagle, MS LLP BCBA LBSW CAADC, Chief Operations Officer, Sanilac County Community Mental Health
Women 2 Women - Gail Innis, Thumb Community Health Partnership
Child Abuse Prevention Awareness - Karolyn McEntee, Director, Great Start Collaborative & Parents As Teachers

May 18, Container Gardening - Merry Martin, Sanilac County Master Gardener
June 15, Teen Vaping and Smoking - Matt Gezequel, Sandusky Police Department
July 20, Gut Health and Nutrition - Tara Blank, McKenzie Gastroenterology and Kristina Myers, McKenzie Health System Registered Dietitian
August 17, Kids Can Cook, Too - Carol Bublitz, Nutrition Instructor, Sanilac County MSU Extension
September 21, Parenting 101 - Great Start Collaborative-Sanilac and Partners
October 19, Medicare - Louise Blasius, McKenzie Health System Director of Human Services
November 16, Let the Snow Fall, Not You! - Sandra Martin, Senior Services and Louise Blasius, McKenzie Health System Director of Human Services
December, Step into Fitness - Sanilac County fitness experts – videos will be shared throughout the month
Healthy Living…Together is a project developed by McKenzie Health System in collaboration with the Sanilac County Health Department, MSU Extension, Great Start Collaborative-Sanilac, and Sanilac County Mental Health.