McKenzie Health System Laboratory Receives Accreditation from College of American Pathologists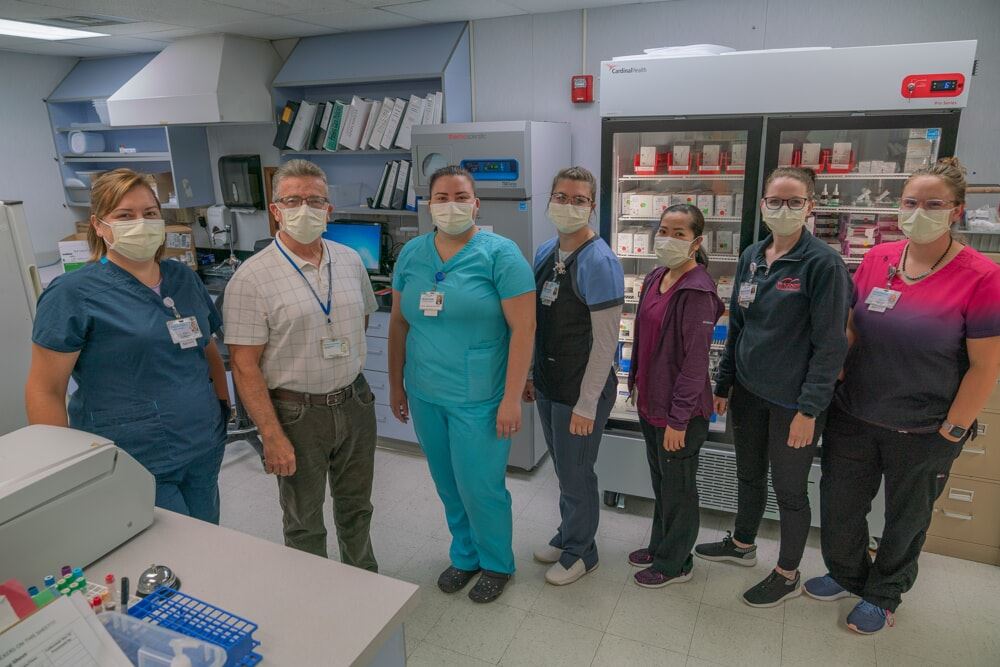 Photo (l to r): Kelli Roberts, Lab Director Nate Petrie, Chelsey Emerson, Alexis Pionk, Eve Verana, Miranna Huntley, and Jessica Allen
The Accreditation Committee of the College of American Pathologists (CAP) has awarded accreditation to the McKenzie Health System Laboratory Services Department based on results of a recent on-site inspection as part of the CAP's Accreditation Programs.
The department director, Nate Petrie, was advised of this national recognition and congratulated for the excellence of the services being provided. McKenzie Health System Laboratory Services Department is one of more than 8,000 CAP-accredited facilities worldwide.
"As part of a system of care that focuses on excellence, we set the bar high for our department," said Nate Petrie. "We know the work we do has an immediate impact on how providers deliver care as well as on the community. I could not be any prouder of the exceptional team of individuals that serve in this department and their commitment to clearing the bar every day."
McKenzie Health System President and CEO Steve Barnett, upon learning of the laboratory's accreditation, shared: "Nate and the entire laboratory team are to be commended for the work they do. Even during the pandemic, they remained true to quality outcomes and helped bring the latest and most reliable equipment to McKenzie to assure we are delivering results community members and providers can trust."
The U.S. federal government recognizes the CAP Laboratory Accreditation Program, begun in the early 1960s, as being equal to or more stringent than the government's own inspection program.
During the CAP accreditation process, designed to ensure the highest standard of care for all laboratory patients, inspectors examine the laboratory's records and quality control of procedures for the preceding two years. CAP inspectors also examine laboratory staff qualifications, equipment, facilities, safety program and record, and overall management.