What to Eat When You're Breastfeeding
Category: LiveSmart
Posted On:
Written By:

Baldwin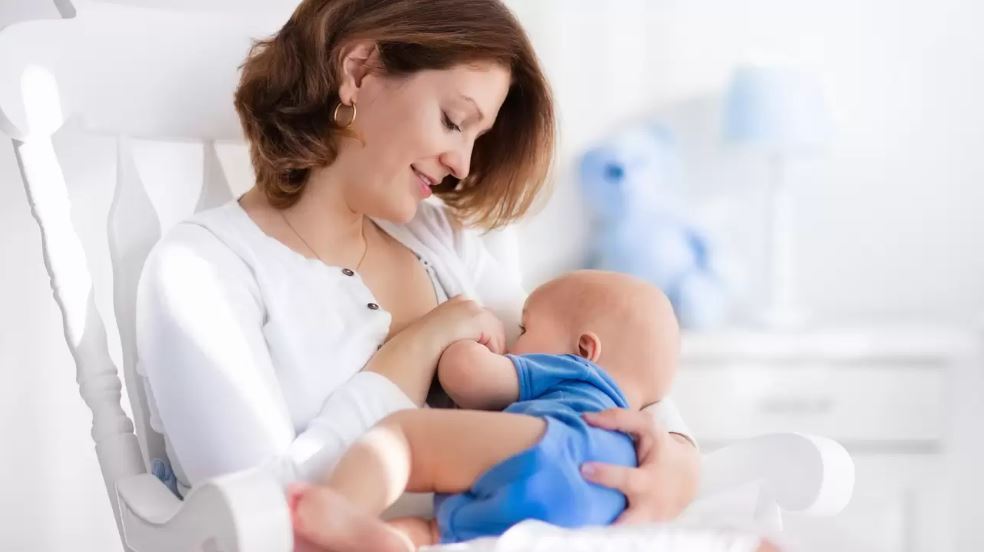 Not sure what to eat or avoid while breastfeeding? These tips can help.
After having a baby, you may be anxious to get back to your pre-baby weight. But if you're breastfeeding, eating healthy and getting enough nutrients should be your primary focus.
It's estimated that breastfeeding increases your energy needs by about 500 calories a day. You may not initially lose weight while breastfeeding if you eat as much as is recommended, but the good news is that after a few months, you're likely to lose weight at a faster pace than mothers who don't breastfeed even though you're eating more.
Keep the needs of your baby first by following these tips for healthier eating while breastfeeding:
Choose whole over processed foods. You need more nutrients when breastfeeding for both you and your baby so eat mostly nutrient-dense whole foods instead of processed foods, which tend to contain empty calories. Good options include lean proteins, fruits, vegetables, whole grains, healthy fats, nuts and seeds.
Get enough of these nutrients. The amount of some nutrients in breast milk depends on what you eat. To ensure your baby gets what he or she needs, consume enough of these vitamins and minerals: B vitamins (B1, B2, B6 and B12), vitamin A, vitamin D, choline, selenium and iodine.
Don't skimp on these either. Your baby will get enough calcium, folate, iron, copper and zinc from your breast milk whether you consume enough of these nutrients or not. But if you don't get enough from your diet, you will be deficient in these nutrients.
Drink enough water. Your body needs more water than usual to meet the demands of milk production. If your milk production decreases or you feel thirsty, tired or faint, drink more water. The Office on Women's Health recommends that breastfeeding women drink approximately 13 cups of fluid per day.
Don't severely limit calories. Even though you may want to lose weight, your body needs the extra energy to meet the demands of breastfeeding. If you limit calories too much, it may affect your milk supply. In general, the average woman who is breastfeeding needs to consume an additional 450-500 calories per day on top of their normal daily intake.
For more LiveSmart articles, visit www.McKenzieHealth.org/LiveSmart.
Copyright 2018-2022 © Baldwin Publishing, Inc. All rights reserved.  Health eCooking® is a registered trademark of Baldwin Publishing, Inc. Cook eKitchen™ is a designated trademark of Baldwin Publishing, Inc. Any duplication or distribution of the information contained herein without the express approval of Baldwin Publishing, Inc. is strictly prohibited.
Date Last Reviewed: May 3, 2022
Editorial Review: Andrea Cohen, Editorial Director, Baldwin Publishing, Inc. Contact Editor
Medical Review: Nora Minno, RD, CDN
Learn more about Baldwin Publishing Inc. editorial policy, privacy policy, ADA compliance and sponsorship policy.
No information provided by Baldwin Publishing, Inc. in any article is a substitute for medical advice or treatment for any medical condition. Baldwin Publishing, Inc. strongly suggests that you use this information in consultation with your doctor or other health professional. Use or viewing of any Baldwin Publishing, Inc. article signifies your understanding and agreement to the disclaimer and acceptance of these terms of use.