How to Know If Therapy Is Working for You
Category: LiveSmart
Posted On:
Written By:

Baldwin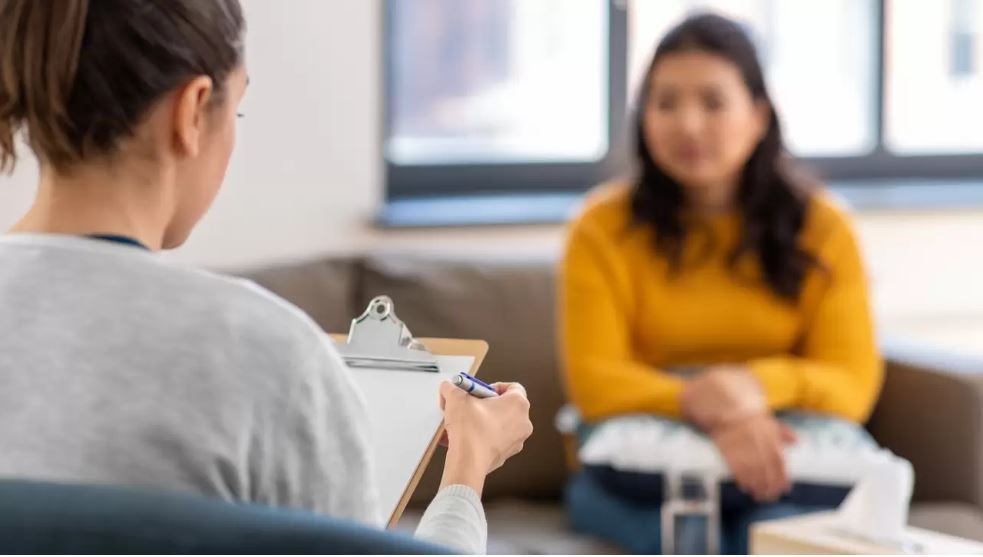 If you're on a journey to improve your mental health, here are a few questions to ask yourself.
Psychotherapy is often recommended to help people deal with mental health issues, such as stress, anxiety and depression. The process of talking to a therapist is designed to help people better understand themselves and their relationships with others, while also providing support and teaching skills to help cope with life's difficulties. Psychotherapy may be used alone or in conjunction with other forms of treatment, including medication.
If you are seeing a therapist to help you deal with emotional stresses, congratulations for taking that first important step towards feeling better. Sometimes the hardest part of the journey to improving mental health is asking for help. But just because you begin therapy doesn't always mean it's working.
Here are a few questions to ask yourself to help determine if therapy is helping or if you need to make some changes.
Am I being honest during therapy?
Some people find it hard to open up and tell someone else what they're really feeling or doing. While it's understandable that you may feel vulnerable doing so, you defeat the purpose of therapy if you can't be honest with your therapist—or with yourself. It's important to find a therapist you feel you can trust enough to share your innermost thoughts and feelings. Sometimes you need to try a few therapists until you find one you feel comfortable with.
Am I working towards specific goals?
When you're trying to change anything, whether it's your weight, fitness ability or the state of your mental health, it's helpful to set specific and attainable goals that you strive to meet along the way. You can't expect to start therapy with a goal to feel happier, less stressed or fill-in-the-blank just by showing up. Instead, it's helpful to set specific goals with your therapist that you can work towards step by step to achieve your ultimate goal of feeling better.
Do I feel better?
This is obviously the most direct question you can ask yourself to determine if therapy is working for you. It doesn't mean you'll feel better every day or during every session—after all, you may be bringing up painful memories or working through difficult emotions in therapy. But you should be able to gauge whether you feel you are making progress and feeling better overall. Are your moods and emotions improving? Have your thinking and behaviors changed? Are your relationships better? Do you feel your mental health is better than it was when you started or than it would be if you weren't going to therapy?
Do I see a benefit of continuing therapy?
As long as you see progress and feel like there's still work to be done to improve your mental health, therapy is a great option. But if you feel like you need a change, or need to stop therapy altogether, that's okay, too. Sometimes a chance to try out learned skills and techniques on your own is just what you need. Other times, you may feel that talking to someone new will give you a fresh perspective and help you move further along in your journey to wellness. Only you can decide whether therapy is working for you and should be continued or not. There are no right or wrong answers.
For more LiveSmart articles, visit www.McKenzieHealth.org/LiveSmart.
Copyright 2022 © Baldwin Publishing, Inc. All rights reserved.  Health eCooking® is a registered trademark of Baldwin Publishing, Inc. Cook eKitchen™ is a designated trademark of Baldwin Publishing, Inc. Any duplication or distribution of the information contained herein without the express approval of Baldwin Publishing, Inc. is strictly prohibited.
Date Last Reviewed: June 17, 2022
Editorial Review: Andrea Cohen, Editorial Director, Baldwin Publishing, Inc. Contact Editor
Medical Review: Perry Pitkow, MD
Learn more about Baldwin Publishing Inc. editorial policy, privacy policy, ADA compliance and sponsorship policy.
No information provided by Baldwin Publishing, Inc. in any article is a substitute for medical advice or treatment for any medical condition. Baldwin Publishing, Inc. strongly suggests that you use this information in consultation with your doctor or other health professional. Use or viewing of any Baldwin Publishing, Inc. article signifies your understanding and agreement to the disclaimer and acceptance of these terms of use.