McKenzie Encourages 3D Mammograms during Breast Cancer Awareness Month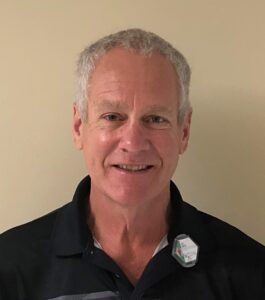 October is Breast Cancer Awareness Month and McKenzie Health System encourages all women to schedule their annual mammograms and continue to perform self-exams. McKenzie Health System provides access to the most advanced mammograms available. This 3D mammography technology, along with the latest in diagnostic software, provides a clearer and more complete picture, allowing very small abnormalities to be detected at an earlier stage.
Donations and a commitment from the McKenzie Health System Foundation and the McKenzie Health System Auxiliary supported the upgrade to 3D mammography technology, or digital breast tomosynthesis, in 2019. McKenzie Health System also invested in ProFound AI, the advanced artificial intelligence-based computer detection software which assists radiologists by analyzing images to identify any suspicious spots that may likely be cancer. The new technology also provides the ability to perform Contrast Enhanced Spectral Mammography (CESM), a contrast study that is done when a suspect area is identified. This technology has been shown to be as accurate as a breast MRI.
To fulfill their commitment to pay off this technology, the McKenzie Foundation launched the "She's Worth the Best" campaign in April of this year raising over $95,000 – almost twice the campaign goal; and the McKenzie Auxiliary followed that up with their best ever Golf Scramble in June, raising enough to finish paying the entire package of technology off in full.
"We are so grateful for the community's support in helping us bring to the area the best in diagnostic mammograms for patients," shared Jay Smith, Director of Diagnostic Imaging and Cardiopulmonary at McKenzie Health System. "We encourage community members to maintain a focus on their health and to schedule all of their annual appointments and screenings. Once again, we sincerely thank the McKenzie Auxiliary and the McKenzie Foundation for helping to provide this incredible standard of care in our community."
Every October, during National Breast Cancer Awareness Month, women are reminded to take care of their breast health. Early detection of breast cancer saves lives, it's just that simple. The sooner the cancer is found and treated, the greater the chance of a full recovery. Women in the earlier stages of the disease also have more treatment options available than ever before.
Treatment options for early-stage breast cancer depend on the woman and the situation. The first choice most women have to make with their doctor is whether to have a lumpectomy or a mastectomy. During a lumpectomy, or breast conservation therapy, the surgeon removes the cancerous tissue and some of the surrounding normal tissue. This can be done on an outpatient basis, but may require several weeks of radiation after surgery. The breast's resulting appearance depends on the amount of tissue removed.
A mastectomy removes more of the breast tissue – sometimes the entire breast, sometimes the breast and the lymph nodes under the arm. Both types of mastectomies cause little breast pain, but lymph node removal may cause uncomfortable swelling around the arms.
In breast cancer's early stages, lumpectomies and mastectomies have the same survival rate. This leaves many women wondering why anyone would choose a mastectomy – the more invasive option. However, some women are not good candidates for a lumpectomy, while others don't have time to undergo the daily radiation treatments required by lumpectomies. If you are given a diagnosis of cancer, make sure you talk to your doctor about all your options. Write down your questions and don't be afraid to request a second opinion."
Medicare and most insurance providers now cover the cost of 3D mammograms. For patients who are uninsured or underinsured, please contact McKenzie Health System to find out about available options. If you have questions or would like to schedule your 3D mammogram at McKenzie Health System, please call 810-648-6110. To learn more about 3D mammography and other diagnostic services available at McKenzie Health System, visit www.mckenziehealth.org/3D.