McKenzie Healthy Living Event on July 21 to Focus on Stroke Prevention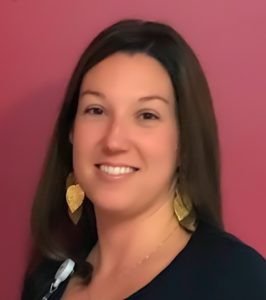 Offering more tips for healthy living and disease prevention, the next McKenzie Health System (MHS) "Healthy Living Together" virtual series will focus on Stroke Prevention. The online event will be held on Wednesday, July 21 from noon to 1 p.m.
Rebecca Stoliker, Director of Nursing Services at McKenzie Health System, will share tips for preventing and recognizing strokes; all participants who complete a short quiz after the presentation will be entered to win a gift card. Someone in the United States has a stroke every 40 seconds, and strokes are a leading cause of disability, according to the Centers for Disease Prevention and Control (CDC).
The free webinar is live, with the chance to watch via Zoom or call in via phone, and it will also be recorded and shared on the McKenzie YouTube channel and Facebook page after the event. Participants will have the opportunity to type interactive questions and comments for the Q&A discussion.
"Strokes are a serious public health issue and we are fortunate to have a local expert who will share tips on prevention and healthy living," said Louise Blasius, LMSW, LPC, Director of Human Services at McKenzie Health System and Healthy Living Together Chair. "Rebecca is wonderful at sharing medical information in an easy-to-understand format and answering questions attendees may likely have."
Community members can register for each free event by calling 810-648-6117 or by completing the online registration which can be found at www.McKenzieHealth.org/Healthy-Living-Together.
Additional dates and topics in the year-long "Healthy Living Together" series include:
August 18, Immunizations for Children and Adults, Sanilac County Health Department (live);
September 15, Suicide Prevention, Kellie Phelps, Assistant in Prevention and Public Education, Sanilac County Community Mental Health (live);
October 20, Medicare Update Open Enrollment, Louise Blasius, Director of Human Services, McKenzie Health Services (live);
November 17, Holiday Cooking with Kids, Chef Aaron Puzan, Autumnwood of Deckerville (recorded).
Healthy Living Together is a project developed by McKenzie Health System in collaboration with the Sanilac County Health Department, MSU Extension, Great Start Collaborative-Sanilac, and Sanilac County Community Mental Health.