McKenzie Offers Cardiac Calcium Scoring for Women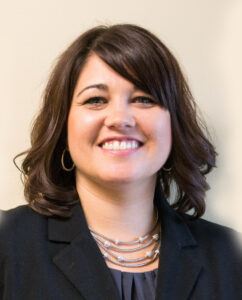 With a continuing dedication to the health of the community, McKenzie Health System will offer cardiac calcium scoring for women for a discounted price of $75 throughout American Heart Month in February. Heart disease remains the number one cause of death for Americans, according to the American Heart Association. One person dies every 36 seconds in the United States from cardiovascular disease, according to the CDC.
Cardiac calcium scoring measures the amount of plaque built up in the walls of the arteries in your heart. The cholesterol that deposits in the arterial walls becomes calcified, and this calcium can be detected by a CT scanner.
"American Heart Month naturally includes Valentine's Day, but it also centers around the tremendous importance of heart health," said Billi Jo Hennika, Chief Operating Officer at McKenzie Health System. "Focusing on heart health includes everything from regular exercise to a healthy diet, and from quitting smoking to reducing stress. It also includes regular check-ups and taking advantage of screening opportunities, such as cardiac scoring. We also look forward to sharing heart-healthy tips with patients and are proud to contribute to the overall wellness of our community."
To encourage the community to expand its focus on heart health, McKenzie's cardiac scoring may help diagnose heart disease even when no symptoms are present. It can be scheduled by calling 810-648-6110.
In addition, community members are encouraged to visit and "like" the McKenzie Health System Facebook page at https://www.facebook.com/MckenzieHealthSystem to receive regular updates and information about health and wellness topics, vaccinations, upcoming events, recipes and more.