Physical Therapist Jordyn Rasmussen Completes Certification to Support Patients with Lymphedema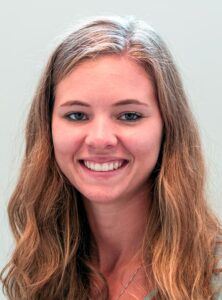 Jordyn Rasmussen, a physical therapist in the McKenzie Health System Rehabilitation Department, recently completed a new certification through the Academy of Lymphatic Studies to support patients with lymphedema, swelling that is commonly caused by removal or damage to lymph nodes during cancer treatment. The complete decongestive therapy certification for patients with lymphedema of the trunk, upper or lower extremities extends McKenzie Health System's services for patients diagnosed with lymphedema, and Rasmussen is now seeing patients.
"We truly appreciate Jordyn's initiative and her interest in helping patients with lymphedema enjoy greater quality of life and range of motion," said Jenny Long, Physical Therapist and Director of Rehabilitation Services at McKenzie Health System. "As an organization, we are always seeking to expand our services and systems of care to help more people enjoy the greatest possible health."
Jordyn joined McKenzie Health System in 2019 and serves as a full-time physical therapist in both the hospital's inpatient and outpatient areas. Rasmussen graduated from the University of Michigan – Flint, earning her Physical Therapy (PT) and Doctor of Physical Therapy (DPT) designations.
For more information or to schedule an appointment, please call 810-648-0210 or visit www.mckenziehealth.org.