McKenzie Health System Focuses on Men's Health in September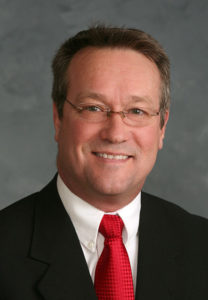 With 65 percent of men noting that they avoid going to the doctor as long as possible and nearly three-quarters stating that they would rather clean toilets than visit the doctor (according to the September 19, 2019 article entitled Why So Many Men Avoid Going to the Doctor on healthline.com), McKenzie Health System underscores the importance of annual doctor's visits for both mental and physical health. In addition, McKenzie Health System has 50 coupons available for free cholesterol, glucose, and PSA screenings available during September on a first-come, first-serve basis. The cholesterol and glucose tests have been made possible by a donation from Tubbs Brothers in Sandusky. Coupons can be requested by calling 810-648-6127.
"An annual wellness exam is critical for men and women alike, since it can uncover issues that patients may have been unaware of, help people set reasonable goals, and give patients a chance to discuss any specific questions or concerns," said Dr. James Sams, McKenzie Health System. "It is also important to remember that honesty is always the best policy when it comes to meeting with your doctor."
An annual wellness exam or physical covers weight, blood pressure, heart and lungs, skin checks, head and neck exam, any screenings related to health issues such as diabetes and more. It also provides time for conversation and patient questions.
To prepare, it is helpful to have a family health history, list of medications/supplements as well as dosages, names of other members of your healthcare team, immunization records and pharmacy details.
To schedule a wellness exam, please contact your primary care provider. If you need help finding a family provider, please call McKenzie Central Scheduling at 810-648-0610 and the staff will be happy to help you through the process. A full list of McKenzie providers is also available on their website at www.McKenzieHealth.org. Free testing coupons can be requested by calling 810-648-6127.