Bringing Herbs to Life at the May 21 Healthy Lifestyle Workshop!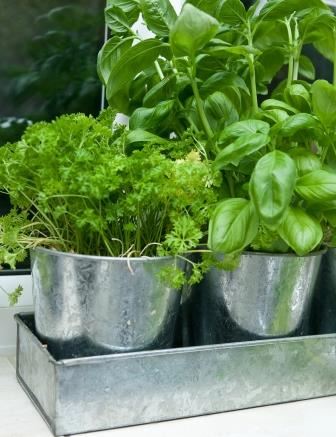 Using herbs is a great way to bring tasty freshness to all your cooking, so wouldn't you like to learn more about how you can grow them in your kitchen? If so, plan to come to May 21, 2018, Healthy Lifestyle Workshop, where you will have the opportunity to learn how to do a "Kitchen Herb Garden" from the best: Merry Martin, Sanilac County Master Gardener. The workshop will take place on Monday, May 21, at 5:30 p.m. in the McKenzie Health System Dining Room at 120 N. Delaware, Sandusky. Pre-registration for this free class is required by calling Nina Barnett, McKenzie Health System, at 810-648-6127, or emailing nbarnett@mckenziehealth.org.
At the workshop, Ms. Martin will be sharing her gardening expertise with the audience, focusing on the popularity of herbs and how to grow them indoors. "Merry is a wealth of information, and she has become one of our most popular Healthy Lifestyle presenters", reports Louise Blasius, LMSW, LPC, Director of Human Services at McKenzie Health System, and Healthy Lifestyle Committee Chairperson. "Please join us for a class that will be both informative and fun. In addition to learning valuable gardening tips, all attendees will be entered into a drawing for a great door prize! But, remember, class size is limited, so pre-registration is mandatory."
For more information about the workshop, contact Louise Blasius at 810-648-6181; to reserve your spot, contact Nina Barnett at 810-648-6127.