McKenzie Health System and Sanilac County Community Mental Health Partner for a special January 31 Lunch and Learn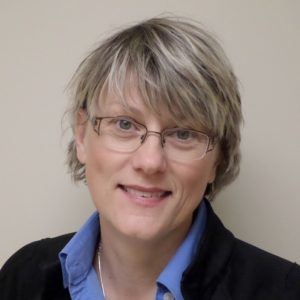 McKenzie Health System is pleased to partner with Sanilac County Community Mental Health (CMH) and the Suicide County Suicide Prevention Committee for a special Lunch and Learn workshop presented by Laura Johnson, Administrative Supervisor at CMH. The workshop is focused on Suicide Prevention and is scheduled for January 31, 2018, from Noon to 1 p.m., in the McKenzie Health System Back Dining Room. This workshop is targeted toward the business community, and it will be FREE, courtesy of CMH. Pre-registration is required by calling Nina Barnett at 810-648-6127 or emailing nbarnett@mckenziehealthsystem.org.
"It's important that the business community focuses on suicide prevention for several reasons," declares Johnson. "The majority of people who die by suicide are of working age, yet most workplaces are relatively unprepared to help employees who are struggling with suicidal thoughts; these workers are an employer's most valuable asset."
"Employees often get to know each other well since they spend so much time together," adds Louise Blasius, LMSW, LPC, Director of Human Services at McKenzie Health System. "As a result, they can be the first to notice a change in behavior that could suggest a risk of suicide or other mental health problem. This workshop will give both employers and employees some ways to identify who might be at risk of suicide and some guidelines on how to address it."
As always, the Lunch and Learn workshop will provide valuable information in a relaxed, personal atmosphere, and questions will be welcomed. In addition, attendees will be able to enjoy a delicious, healthy meal. "Because our dining room has limited seating, pre-registrations are required," reminds Blasius. "We encourage people to reserve their space as soon as possible." For more information about the workshop, contact Louise Blasius at 810-648-6181; to reserve your spot, contact Nina Barnett at 810-648-6127.