MHS and MRH Employees will "Commit to Be Fit"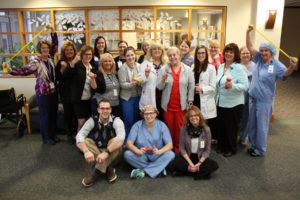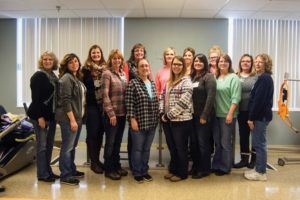 To support better health with a little healthy competition, McKenzie Health System and Marlette Regional Hospital have accepted the "Commit to be Fit" six-week weight-loss challenge. Teams of employees from the organizations will work together to focus on weight loss, exercise and creating good lifelong habits.
The challenge runs from January 15 through February 27. Members of the team, from each organization, with the highest percentage of weight loss will be awarded $50 gift cards.
"Our employees are truly leading the way and practicing what they preach in this united effort to be even stronger together," shared Jenna Muxlow, Marlette Regional Hospital Human Resources Manager. Carrie Krampits, McKenzie Director of Human Resources agrees, "we look forward to a fun competition, but even more, to enhancing the health of our employees and our community as we work together."
In addition, several mini-challenges throughout the contest include a healthy theme and focus, with prizes for reaching the various goals:
Week 1: Hydrate! The goal is to drink eight 8-ounce glasses of water for a minimum of three days;
Week 3: Do it for the KIDS! Marlette Regional Hospital and McKenzie Health System will be collecting items for the SAVE Council to support the children of Eva's Place; items include hats, mittens, scarves, socks, crayons, coloring books and school supplies;
Week 4: Cut the sweets! Avoid cookies, cakes and candy for at least three days and replace sweets with healthier snacks for energy;
Week 6: Help Be the Change! The organizations will collect personal items and household products (toilet paper, paper towels, personal hygiene items and more) for the SAVE Council to support Eva's Place.
To learn more about employment opportunities at McKenzie Health System and Marlette Regional Hospital, affiliates of United Healthcare Partners, visit www.mckenziehealth.org and www.marletteregionalhospital.org.