McKenzie Health System Launches "Change 4 Life" Health and Wellness Support Group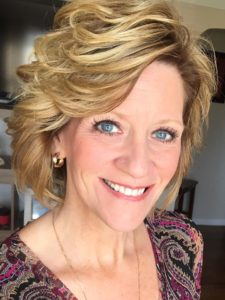 Supporting healthy habits in a positive environment, a new "Change 4 Life" support group offered by McKenzie Health System launches on January 30 with the topic: "It's Time for YOU." Guest speaker Mary Pritchett Ellis, a longtime community member and former manager at Thumb Elite Athletics, will be sharing about her path to a healthy life.
Change 4 Life, which is free and open to all, is designed to bring people together who are interested in health and wellness, making positive changes, discussing health-related topics and supporting each other on the journey. This monthly group will feature topics on exercise, food and diet, emotional wellness and more.
"As healthy as change is, it can be challenging to make lasting changes. When you have a group behind you, encouraging you every step of the way, that can make a real difference, which is why we were inspired to create the Change 4 Life group," said Nurse Practitioner Suzette Walker, McKenzie Health and Wellness Center, and group founder. "It is so much easier to make healthy changes when you are part of a team or support group, and we look forward to enhancing the health of our community and each other."
The first Change 4 Life group will meet on Tuesday, January 30 at 6:30 p.m. in the Sandusky Presbyterian Church Meeting Room, 104 Lexington Street, Sandusky. No registration is required. More information is available at www.mckenziehealth.org/change4life or call 810-648-3229.