Swing Bed Story: Linda Schramm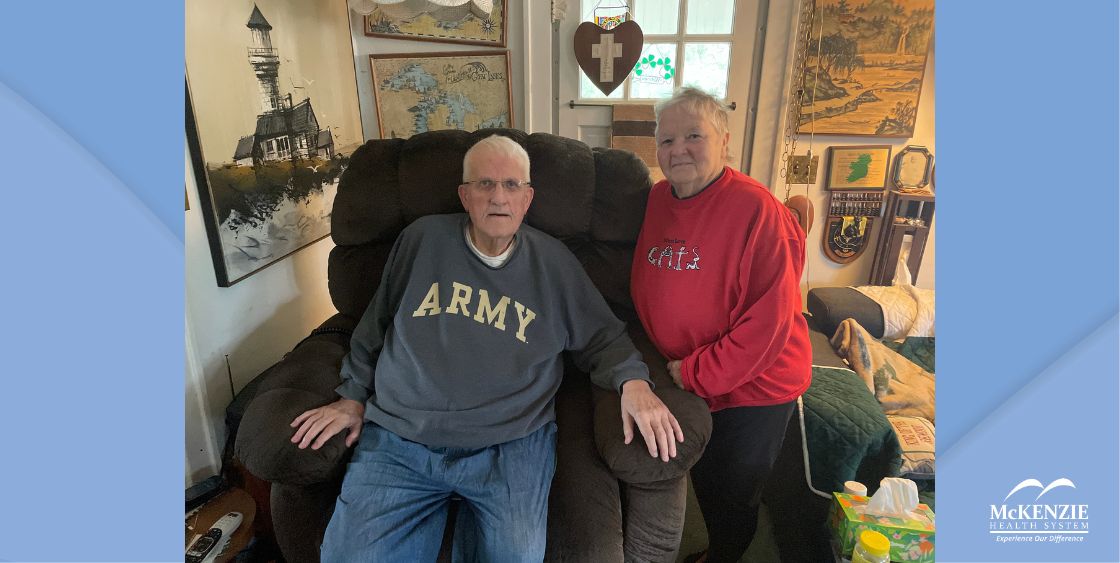 For patients who need help recovering from an illness or injury, or need to regain strength, a program like the McKenzie Swing Bed Program can be a real game changer, as it was for Linda.
Linda Schramm spent time in the McKenzie Health Swing Bed Program because she could not walk independently. Her daily physical therapy sessions and the care she received benefited her health and recovery while her husband, Norton Schramm, witnessed her journey and experienced his own. Mr. Schramm loved and appreciated the weekly swing bed meeting held for staff and family members, which made him feel involved in his wife's treatment plan.
"The staff treated us like family, and they treated Linda as every person deserves to be treated. They pushed her enough to make her improve but did not overdo it." Mr. Schramm commented. "They were respectful, kind, friendly, patient, and got to know you personally."
Linda Schramm is now home, walking well unassisted and thriving while continuing to work hard with McKenzie's outpatient rehabilitation services.
The McKenzie Health Swing Bed Program is a convenient recovery option for patients needing skilled nursing or rehabilitation services without being transferred to an outside facility. Patients of the short-term care solution and their loved ones value the professional, friendly staff who treat them like family.
Learn more about the McKenzie Health System Swing Bed Program and experience the difference with compassionate care and services.