When Should Kids Stop Seeing a Pediatrician?
Category: LiveSmart
Posted On:
Written By:

Baldwin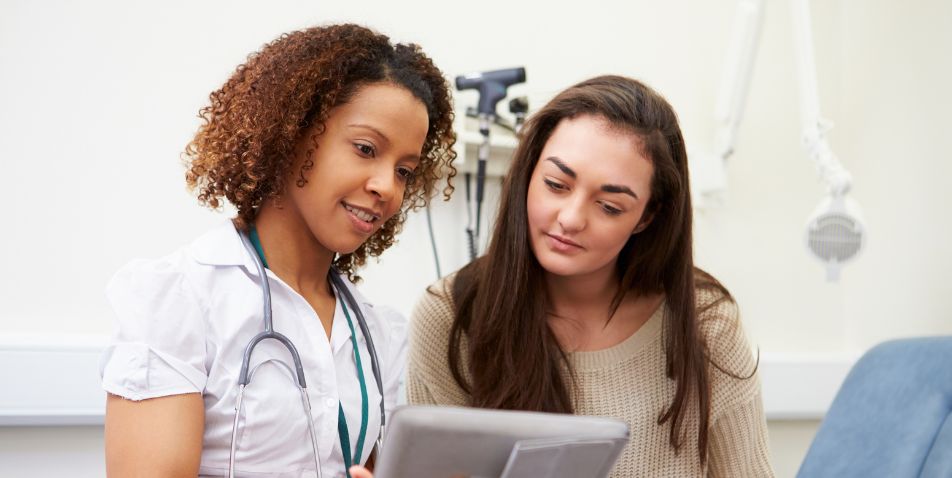 Answers to these questions can help you decide when it's time to switch your child's doctor.
Many parents wonder when they should switch the doctor their kids see. While there's no hard and fast rule about when it's time to say goodbye to your child's pediatrician and have them say hello to a new primary care doctor, there are many things to consider when making the decision.
Here are some questions to keep in mind when deciding if it's time to make the switch:
How does your child feel about their current doctor? As your child grows into an older teen and young adult, his or her needs should take priority over your comfort level. Consider that your child may no longer want to sit in a waiting room with young children or see juvenile décor on the walls. They may also have health concerns or questions that they would feel more comfortable asking a primary care physician but wouldn't bring up to a pediatrician. This may be related to physical, mental, hormonal, behavioral or social changes going on in their life.
Does your child have specific health issues? Depending on your child's health, he or she may be better off seeing a particular type of doctor that can best manage their needs. In some cases, this may be a reason for switching away from a pediatrician at an earlier age than usual.
Does your pediatrician have a maximum age? Some doctors have age limits on how old patients can be. Other pediatricians may be willing to see patients well into their twenties. Although there are many other variables to consider, if your pediatrician won't see your child after a certain age, you'll have no choice but to make a change.
What is your child looking for in a doctor? Depending on your child's age, you may or may not have much say in the doctor they see. It's up to them to decide who they feel comfortable with and who they want to entrust their health to. If you try to force a doctor on them, they are less likely to make appointments or follow the doctor's advice. Letting them be the primary decision-maker will make them active participants in their own health care.
What else should be considered when making the switch? If you're looking for a new doctor, start by asking for a referral from your pediatrician. Also check that the provider is covered in-network under your health insurance. Once you've chosen a new doctor, schedule a new-patient appointment. Be sure to have records transferred from the pediatrician to the new doctor so they have a record of your child's health history. Depending on your child's age, it's also time to ask your child if you are still welcome to be part of their health care journey. Don't be insulted if they feel ready to schedule appointments, see the doctor, go for screenings or follow medical advice on their own, without you by their side.
For more LiveSmart articles, visit www.McKenzieHealth.org/LiveSmart.
Copyright 2023 © Baldwin Publishing, Inc.  Health eCooks™ is a designated trademark of Baldwin Publishing, Inc. Cook eKitchen™ is a designated trademark of Baldwin Publishing, Inc. Any duplication or distribution of the information contained herein without the express approval of Baldwin Publishing, Inc. is strictly prohibited.
Date Last Reviewed: February 16, 2023
Editorial Review: Andrea Cohen, Editorial Director, Baldwin Publishing, Inc. Contact Editor
Medical Review: Perry Pitkow, MD
Learn more about Baldwin Publishing Inc. editorial policy, privacy policy, ADA compliance and sponsorship policy.
No information provided by Baldwin Publishing, Inc. in any article is a substitute for medical advice or treatment for any medical condition. Baldwin Publishing, Inc. strongly suggests that you use this information in consultation with your doctor or other health professional. Use or viewing of any Baldwin Publishing, Inc. article signifies your understanding and agreement to the disclaimer and acceptance of these terms of use.