McKenzie Health System "Healthy Living…Together" to Host Special In-Person Outdoor Cooking & Container Gardening Herbs Session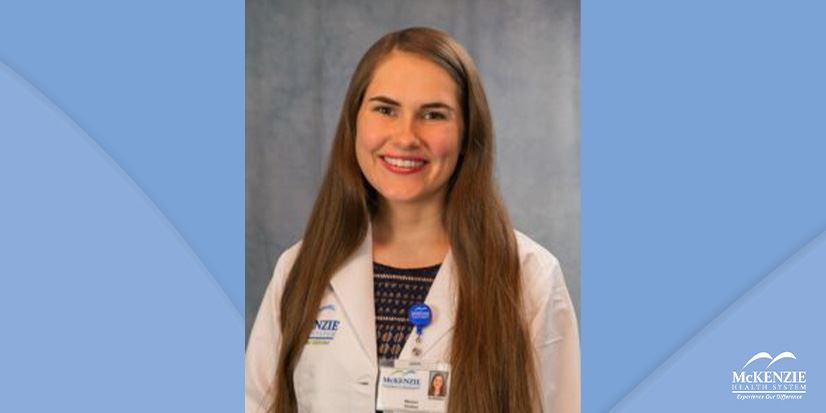 Celebrating the best of spring, McKenzie Health System's next "Healthy Living…Together" is an in-person Outdoor Cooking Class & Container Gardening Herbs session hosted at Diamond Trail in Sandusky. The free event with Master Gardener Merry Martin and Registered Dietitian Kristina Myers will take place on May 17 from noon to 1 p.m.
To register for this in-person session, visit www.McKenzieHealth.org/Health-Living, call 810-648-6117, or email nbarnett@mckenziehealth.org. Registrants will be notified if there is inclement weather and alternative plans need to be arranged. The class will share creative and educational tips on outdoor cooking for the season as well as container gardening for herbs. Unlike other sessions, this in-person event will not take place on Zoom.
"We are all so eager to get outside and enjoy the best of the season, so we are really excited to feature fun and healthy tips for creating delicious outdoor meals and flourishing container gardens," said Nina Barnett, McKenzie Health System Public Relations and Foundation Coordinator and Healthy Living Chair. "Merry and Kristina have a lot of wisdom to share and we look forward to coming together at Diamond Trail for a standout Healthy Living event!"
Community members can register for each free event at www.McKenzieHealth.org/Healthy-Living-Together, by emailing nbarnett@mckenziehealth.org, or calling 810-648-6117.
Additional dates and topics include:
June 21, Puppy 101 and How to Make Dog Treats: Carolyn Crowe, Great Lakes K9 Obedience Instructor, Leader Dog for the Blind Puppy Raising Program Counselor, and AKC Canine Good Citizen Evaluator; and Kristina Myers, Registered Dietitian, McKenzie Health System – takes place at Diamond Trail, Sandusky
July 19, The Signs of Drug Use: Emily Quandt, LMSW, Director of Human Services, McKenzie Health System
August 16, Preserving Your Michigan Harvest: Laurie Messing, MSU Extension Food Safety Educator
September 20, Organizing Tips: Connie Kramer, Integrit Cleaning & Organizing Service
October 18, Medicare/Medicaid, Kari Granz, Program Coordinator, Thumb Community Health Partnership
November 15, Sleep—The Best Ways to Get What You Need and Easy Home Workouts: Jennifer Long, Director of Rehab Services, McKenzie Health System; and Veronica Byrne, Physical Therapist, McKenzie Health System
Healthy Living…Together is a project developed by McKenzie Health System in collaboration with the Sanilac County Health Department, MSU Extension, Great Start Collaborative Sanilac, and Sanilac County Community Mental Health.